Building a tiny chair
In the midst of building a tiny room for a photo shoot, it became apparent that I needed an anchor piece of furniture. After a good deal of internet research, procrastination and then more internet research, I found myself making a one-third scale mid-century modern chair.
I chose this particular chair for a few reasons. One, I thought I could make it. Two, unlike some bulky upholstered chairs, you can see through this one in places, and I thought that might create some interesting shadows. Finally, it's just a cool chair.
I collected lots of photos online of similar chairs and designed my own blueprints. I reduced all the measurements by a third and printed templates. It would have been great to use walnut or cherry, but I ended up just grabbing some red oak from Lowes. Total cost for materials was about twenty bucks.
Anyway, I'll tell the rest of the story via photos. Long story short, I built a tiny chair.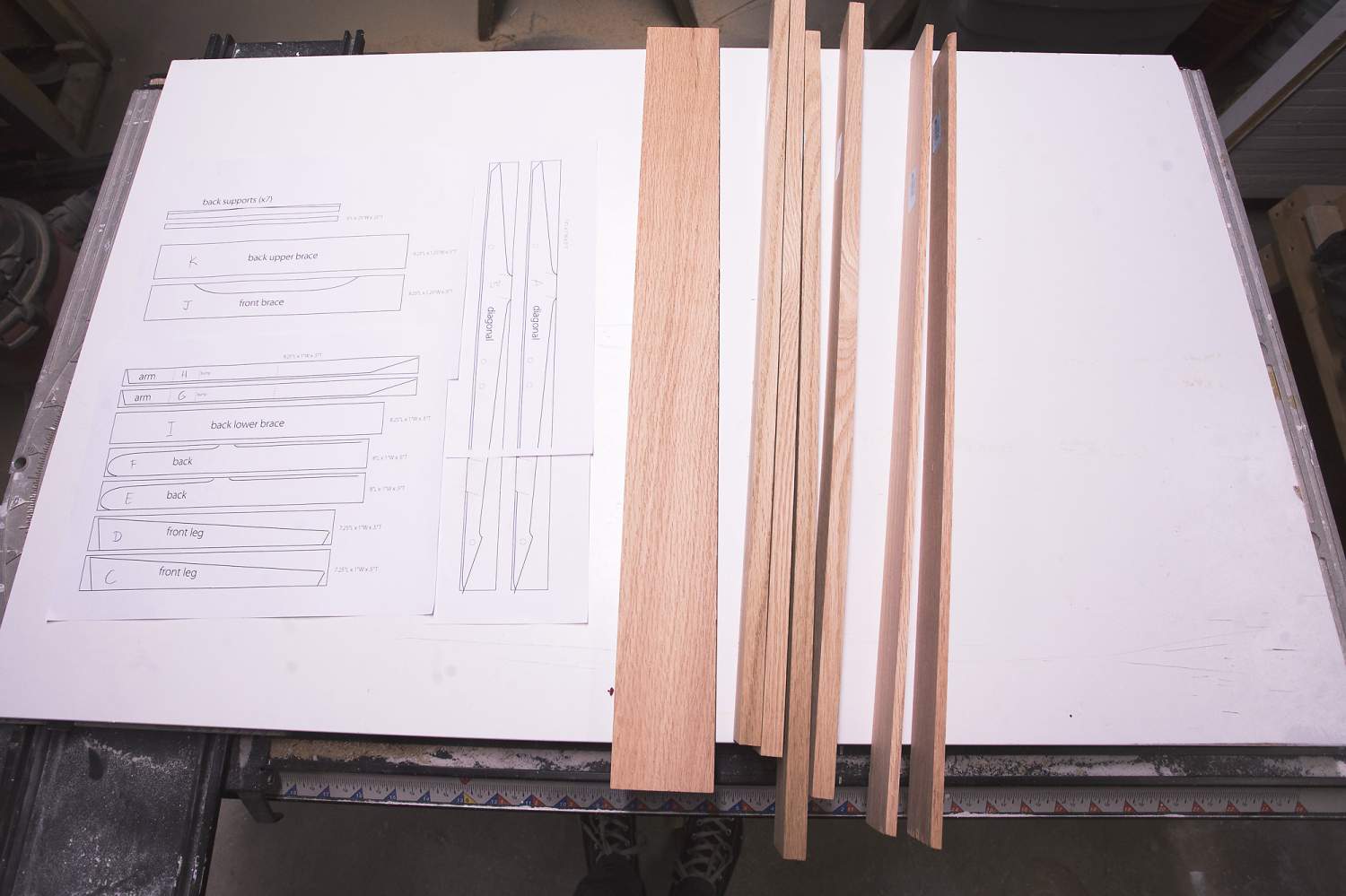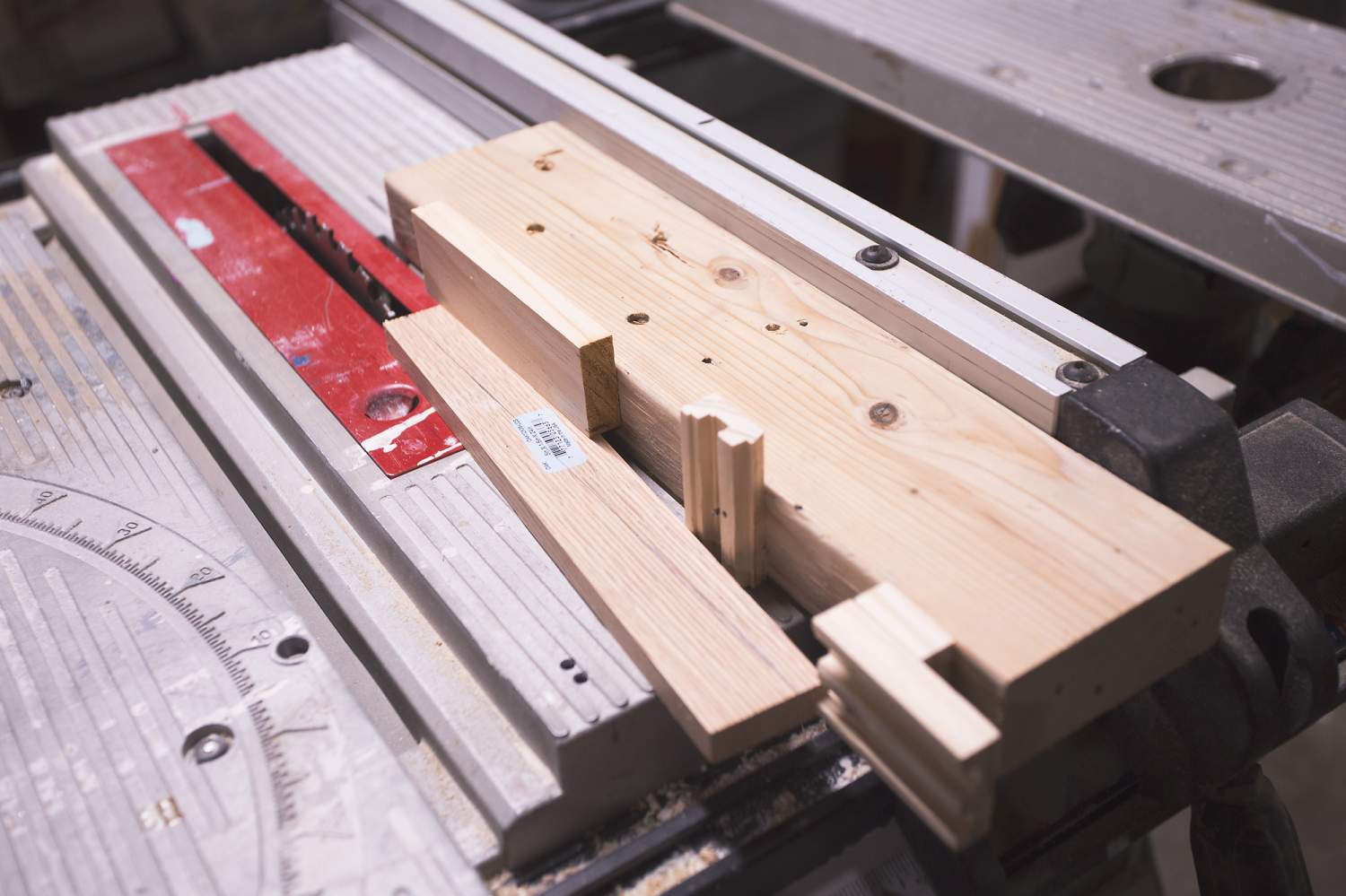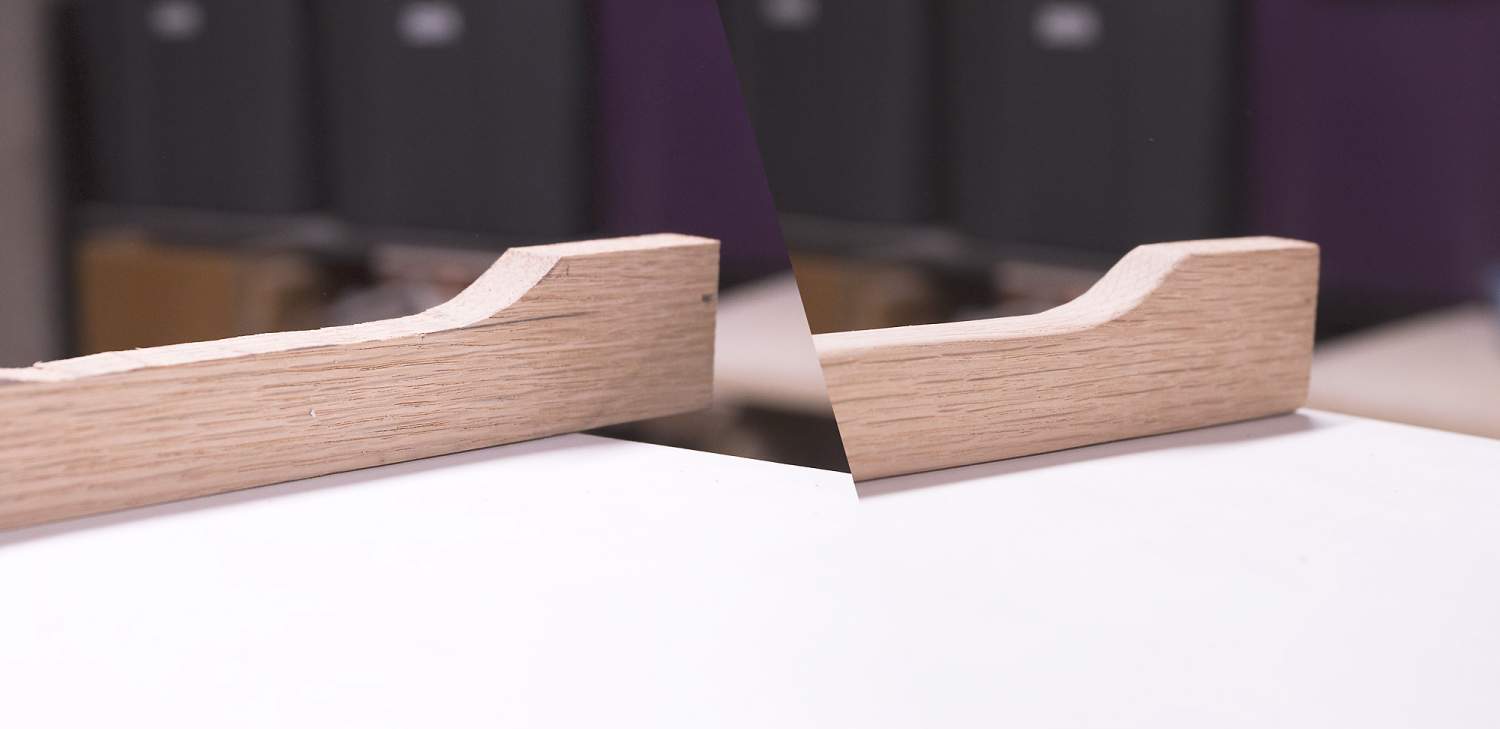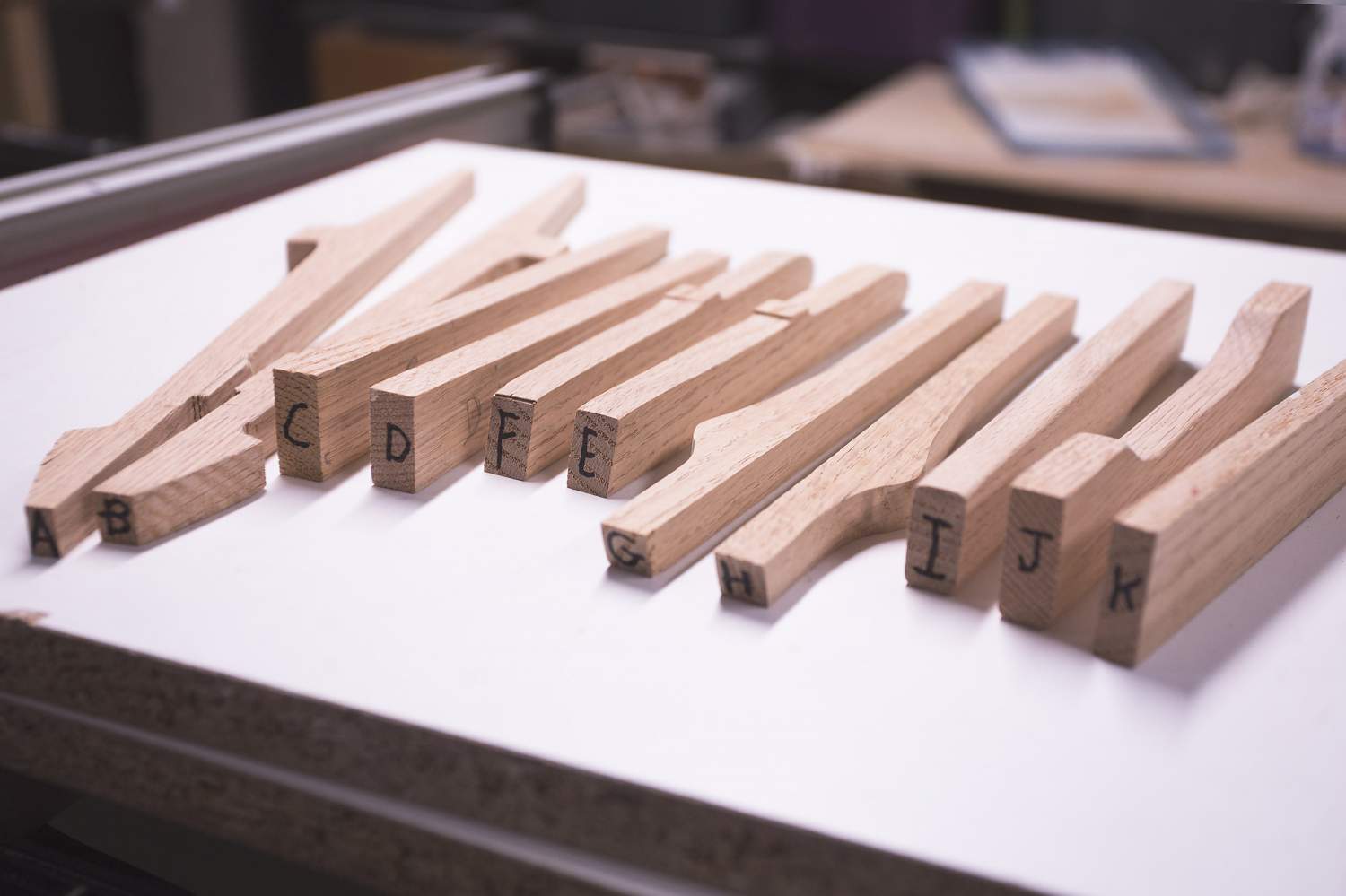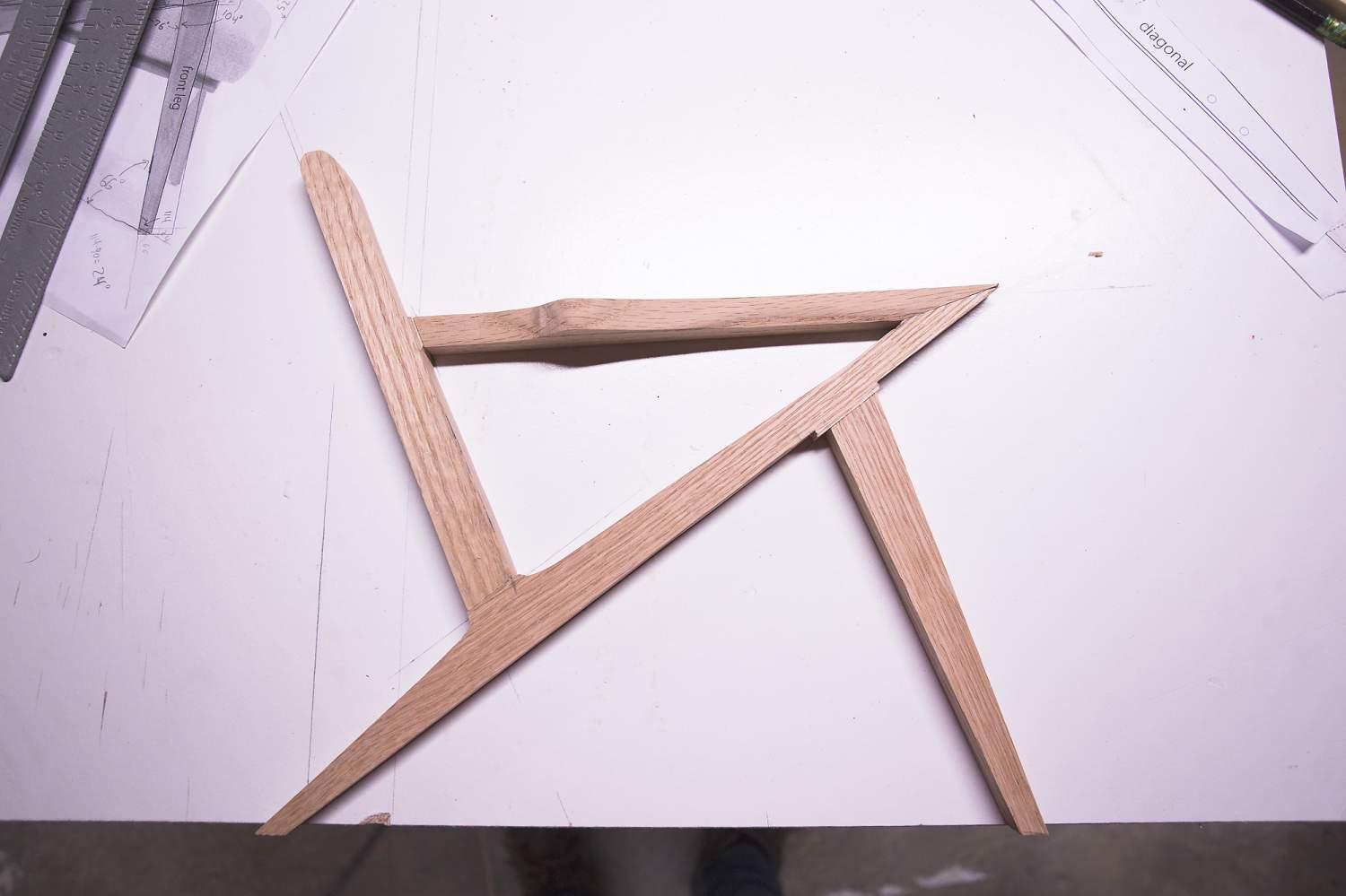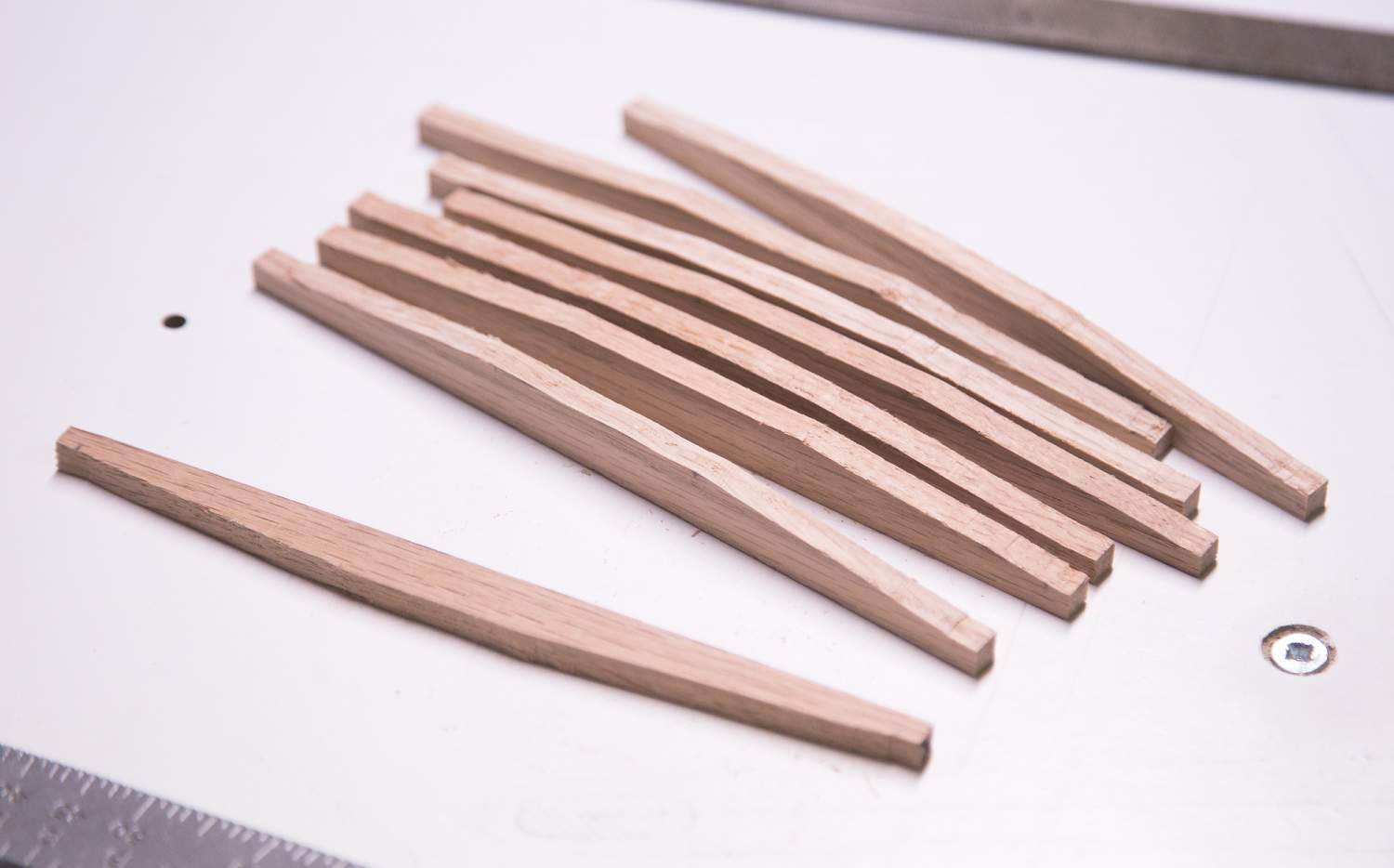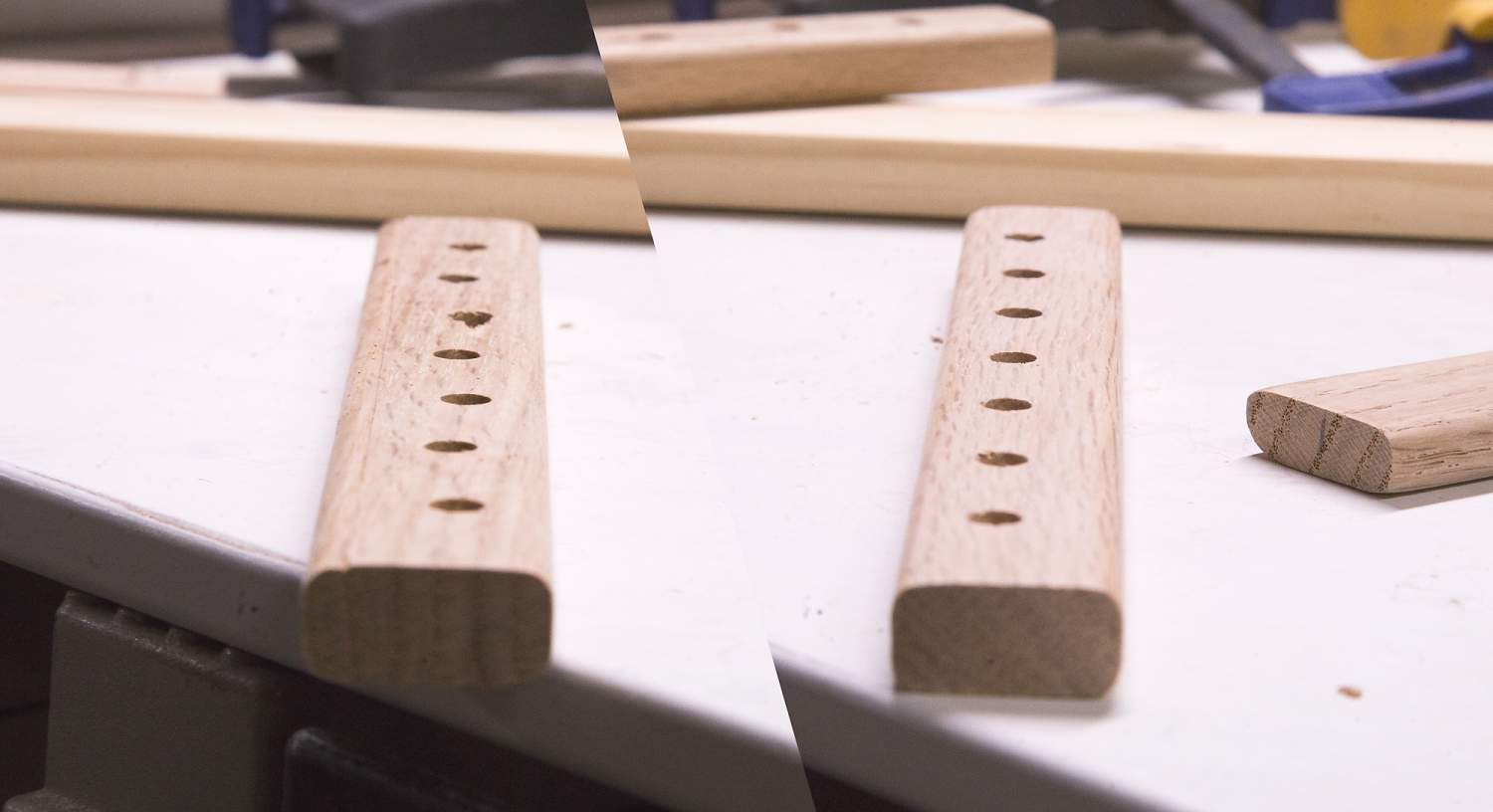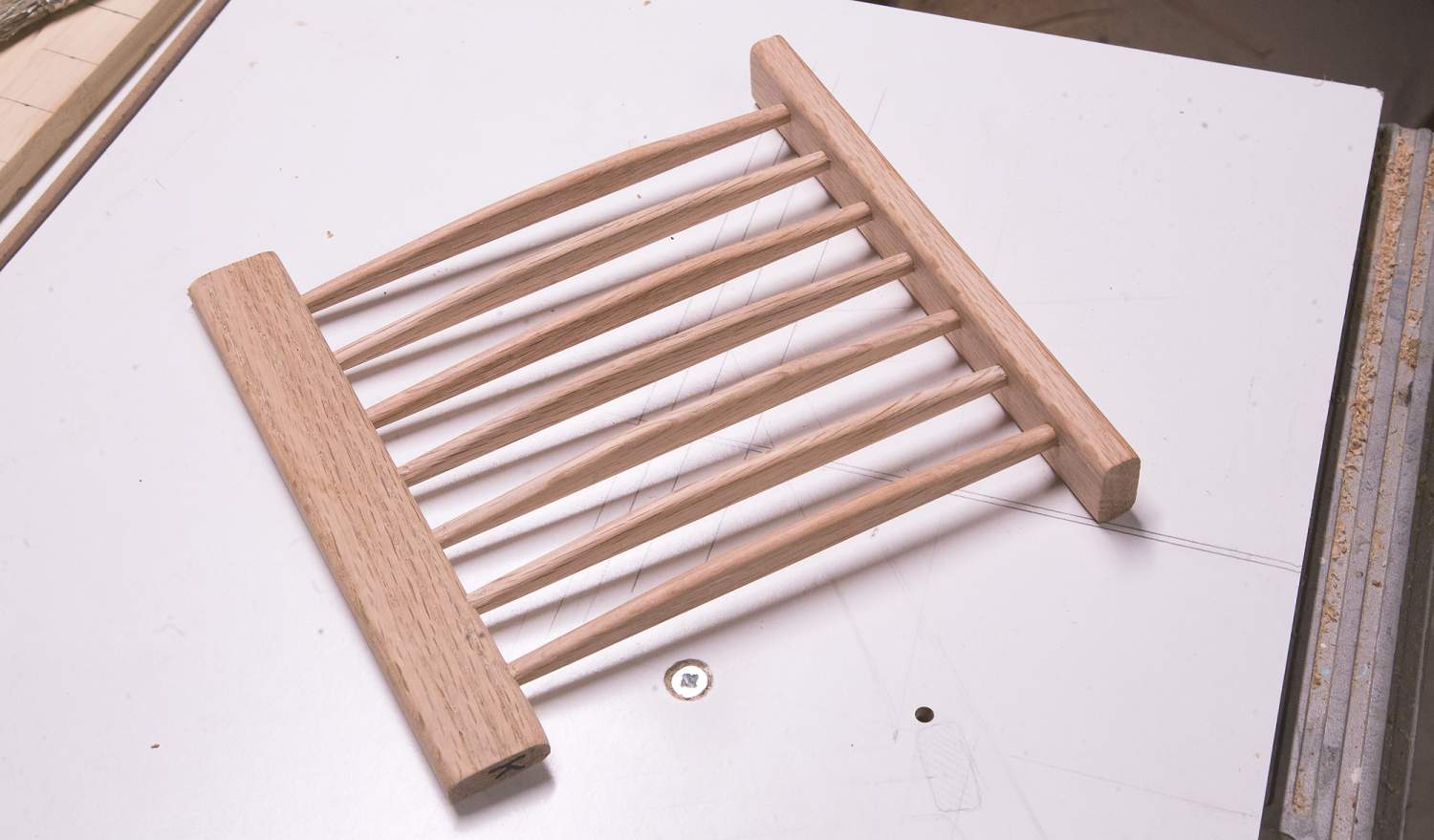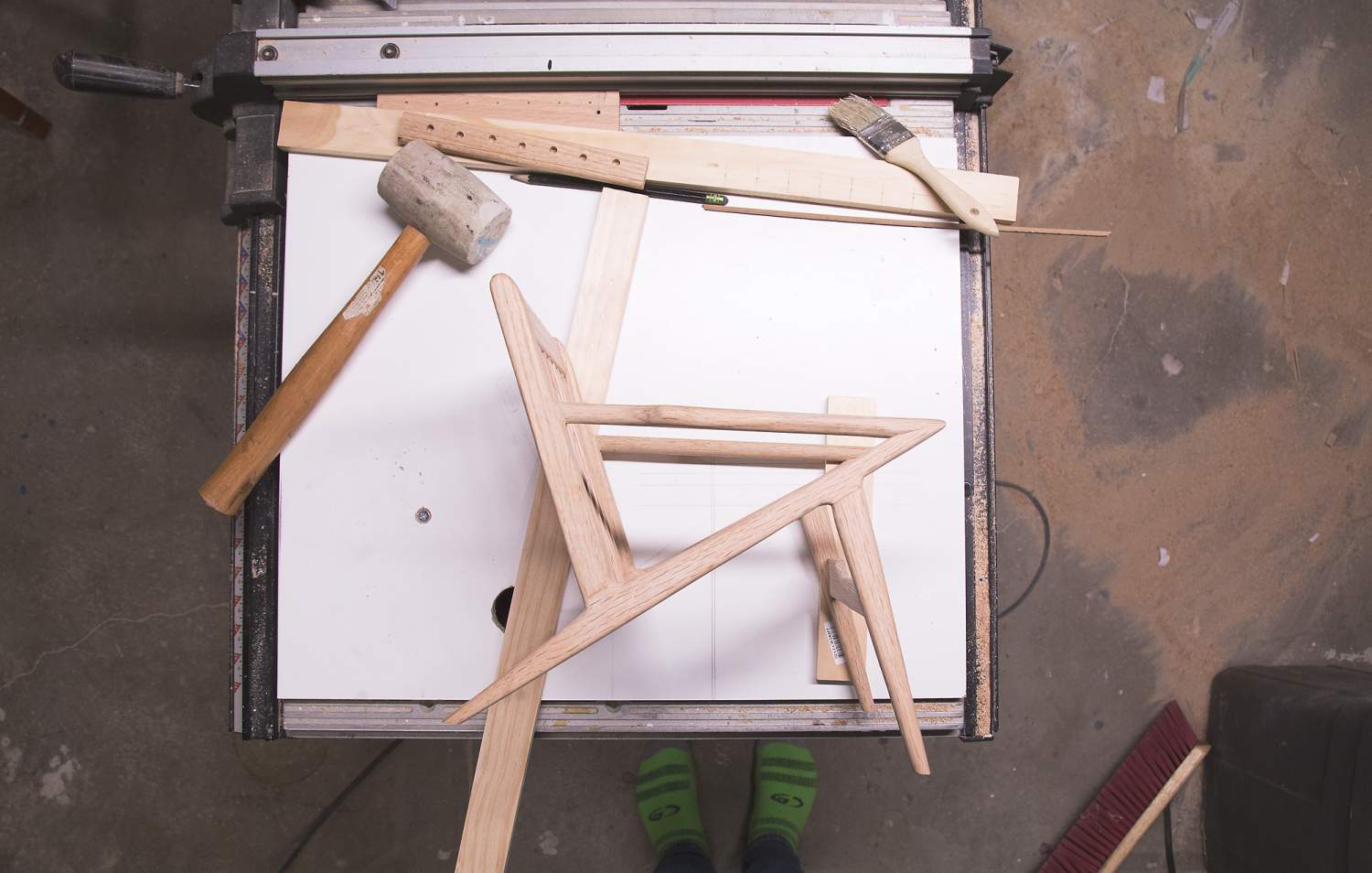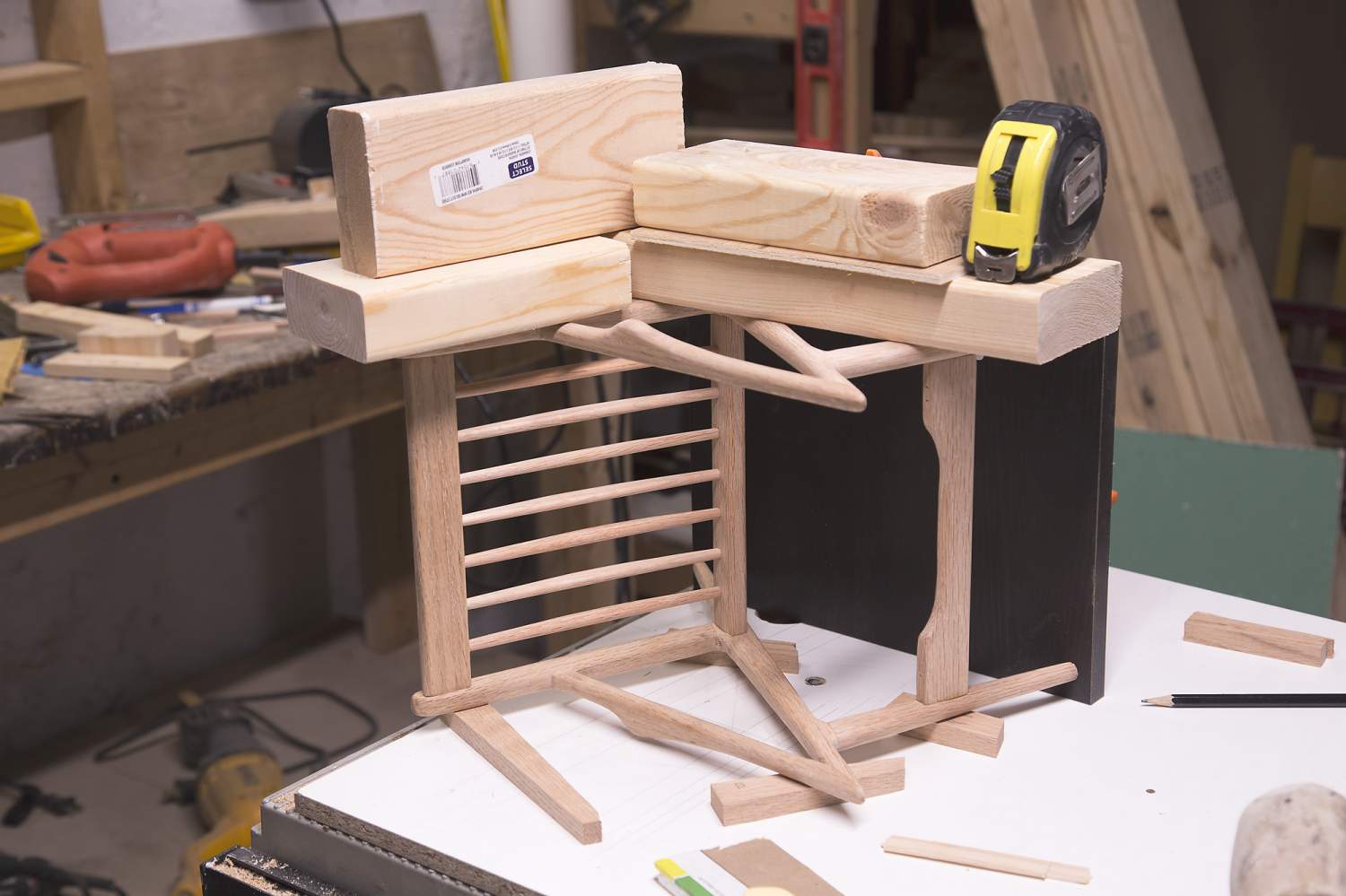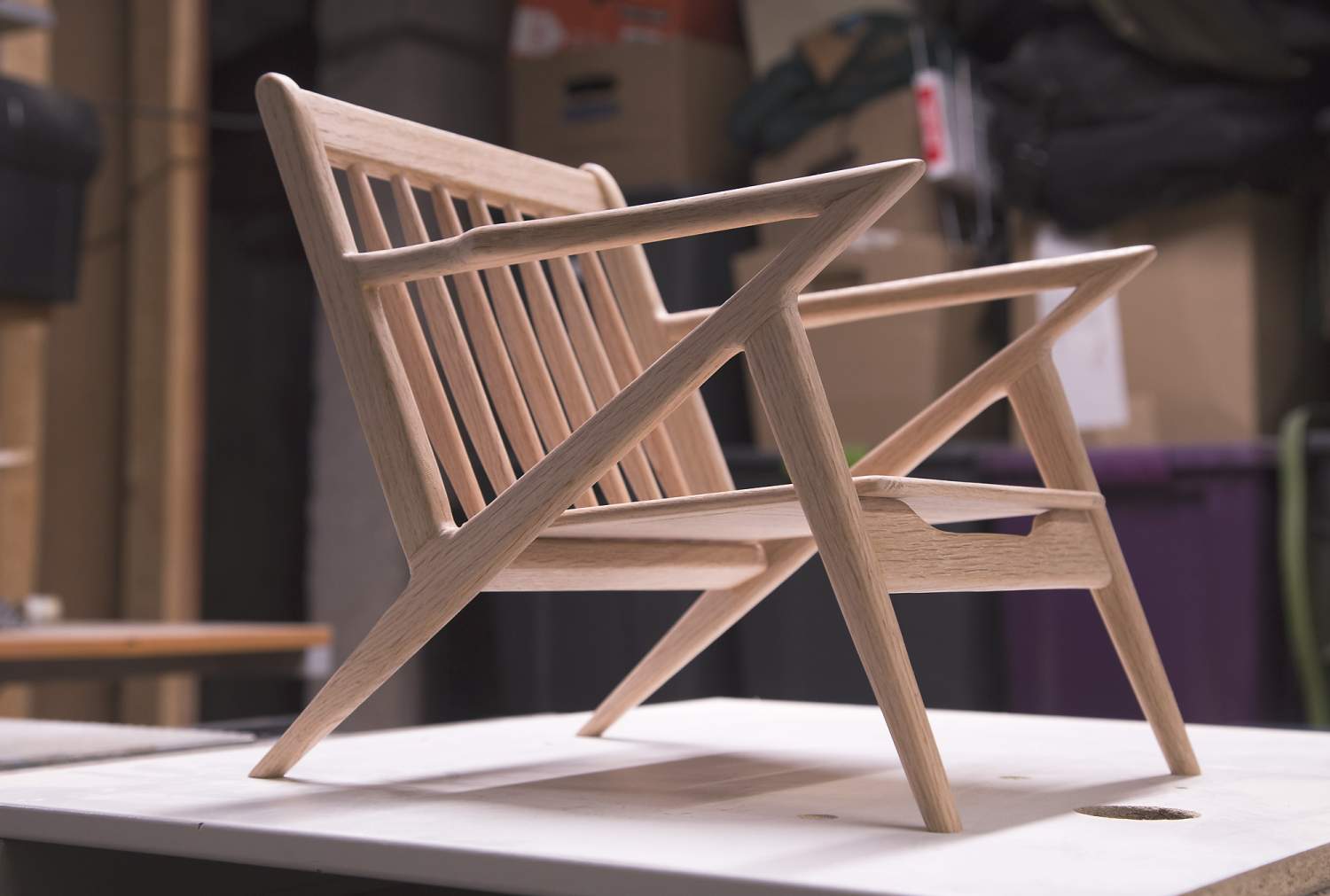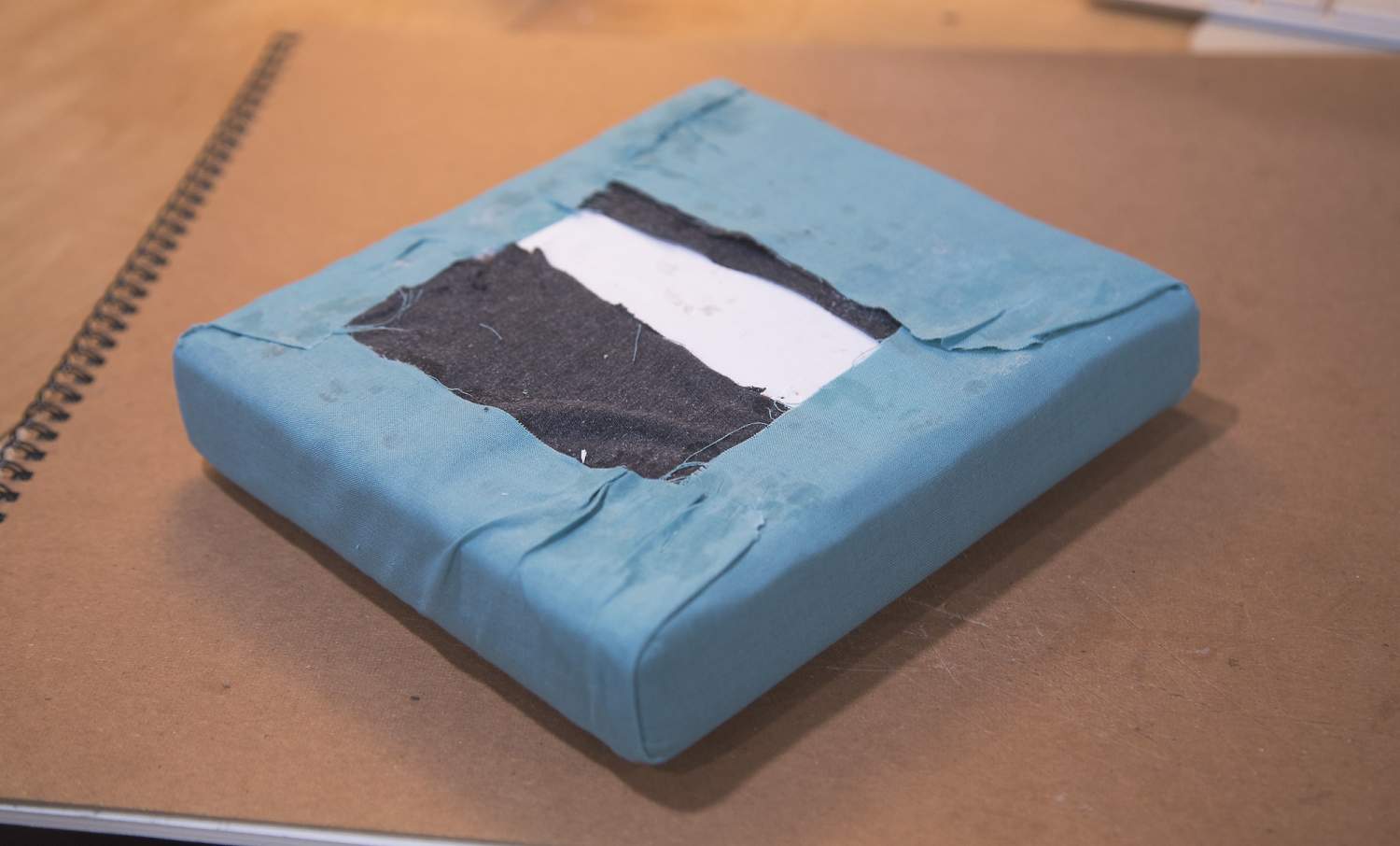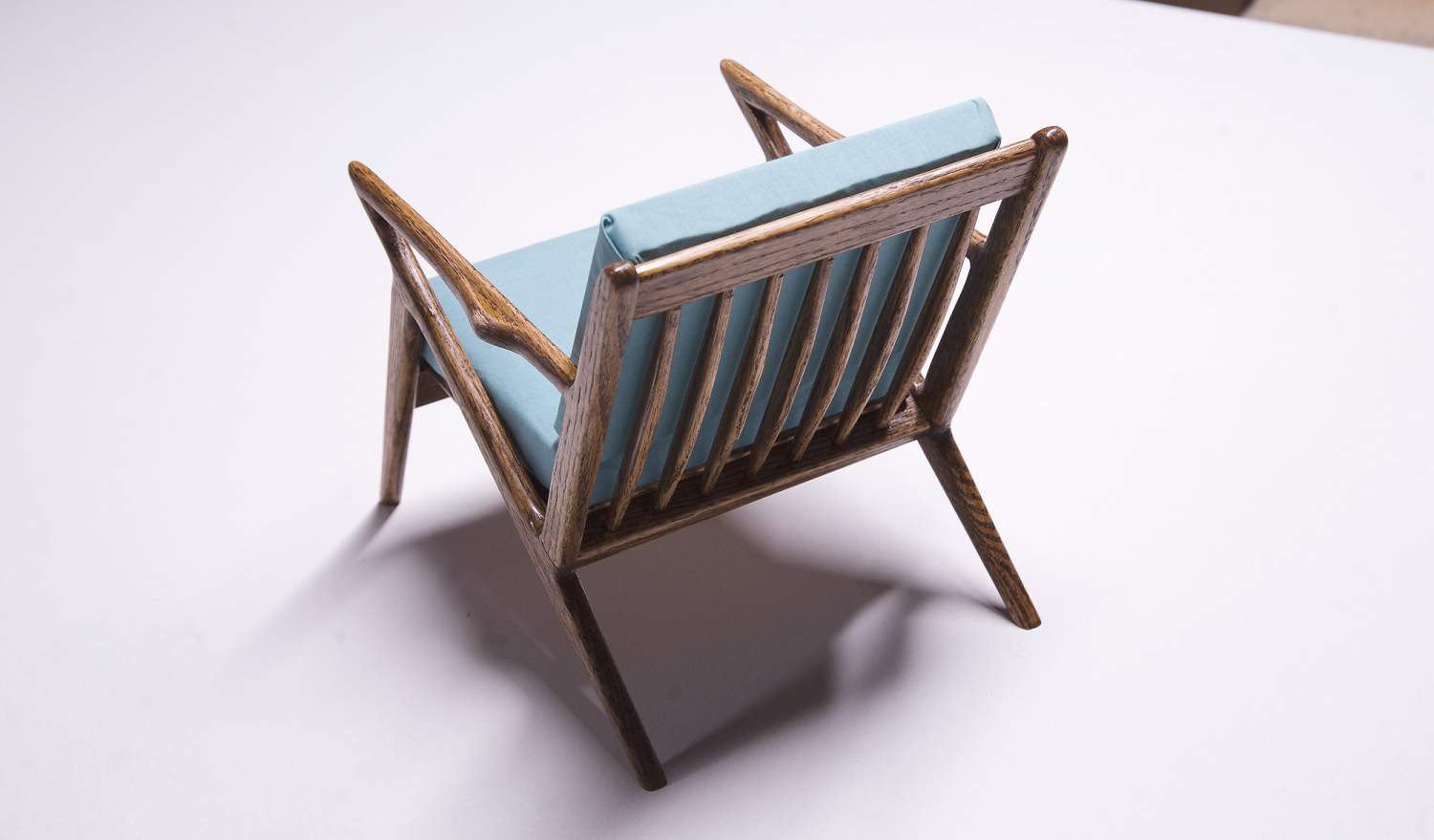 So that's my tiny chair. I'm making a tiny matching end table to go with it, but it's not done yet. I think I'm going to make a tiny desk lamp, too. Then maybe a tiny couch. And a tiny cat.