Day two at the Sea Caves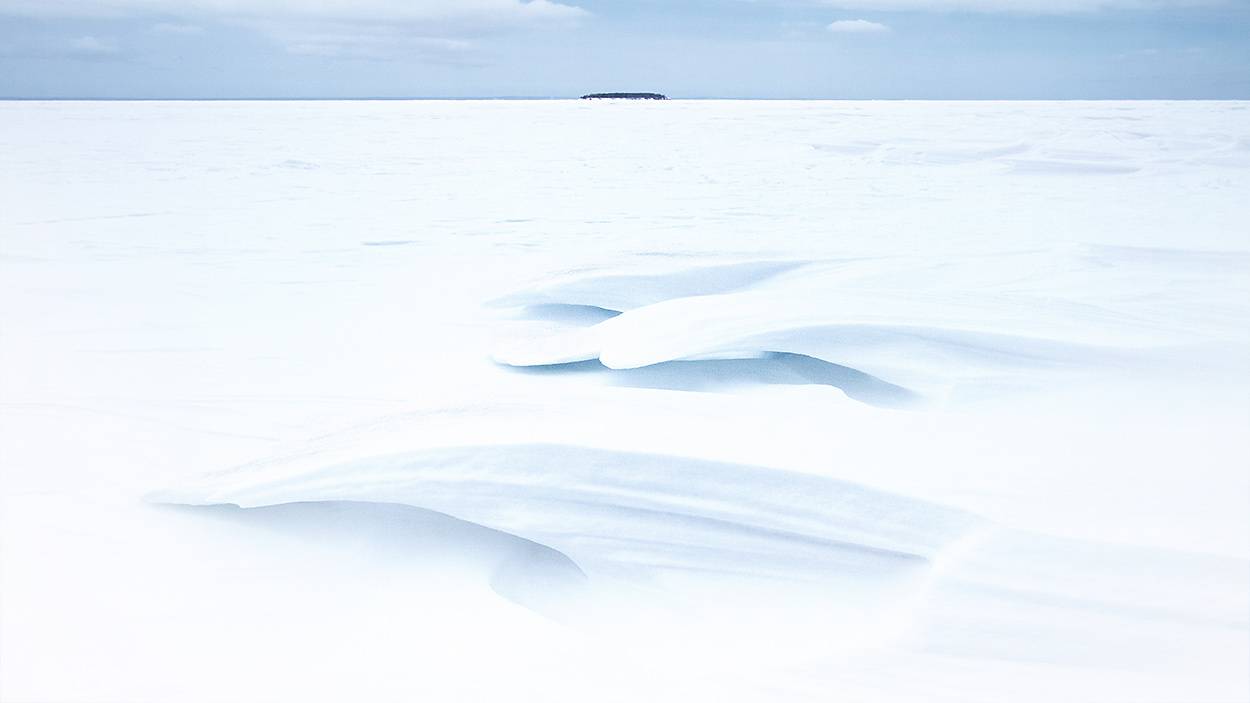 Sunday was a cold day. Clay and I set out for the Apostle Islands Sea Caves at 8 A.M. after getting a full night's rest. I only had two cameras with me - no bag or tripod. This made walking a bit easier, but it also helped me focus on simple photos rather than getting out the lights and losing too much time at any one spot.
As soon as we made it onto the frozen lake, I realized my first mistake. I was only wearing one pair of pants. My legs never got cold last night, so I didn't even think about adding another layer. But today there was a breeze. And we're not talking about a warm breeze. My pants did little to help block the wind, and my legs paid the price.
There wasn't much I could do at that point, so we carried on. I didn't put the Yaktrax on my boots today, so I was able to slide really far on exposed ice. That should be an Olympic sport.
We hiked farther than we did last night, all the way to the area called Rockpile. Parts of the cliff had broken off, creating a large, snowy/icy mound to climb on.
We talked about heading back, but I couldn't shake this notion I had to walk across the frozen lake to a small island I saw in the distance. I knew it wouldn't be a good idea. It was a couple miles out, and the snow on the lake was probably deep and generally impassable.
Well, you know where this is going.
I told Clay I was just going to venture out a little and test the footing. To my delight, I found the snow to be easy to walk on. And I found oddly-shaped drifts that you couldn't see from the shoreline. The walk was going well.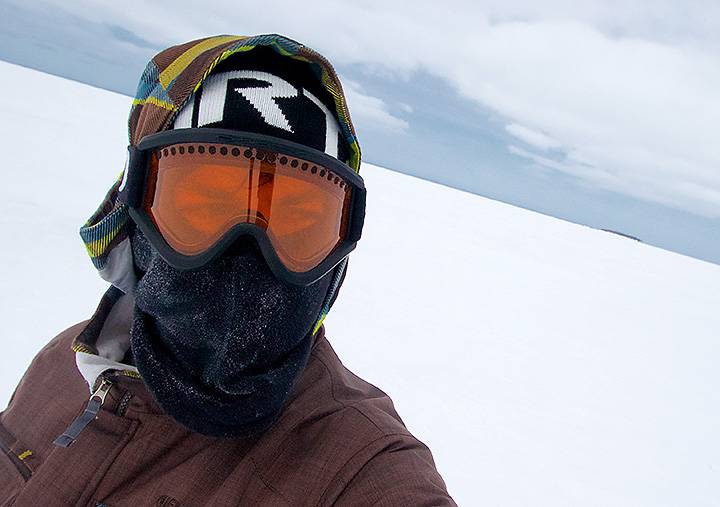 The farther I got from the shore though, the more I realized I was totally on my own and unprepared for the hike. The cliffs behind me were getting much smaller, but the island ahead of me remained tiny and distant. It was going to take the better part of an hour to get there at least, and I wasn't even sure if the lake was frozen all the way there.
So I decided to save Eagle Island for another day. I turned left and headed perpendicular to the shoreline, staying out where there were no other footsteps.
Eventually I made it back to shore, and Clay and I hiked back to the car. We were outside in wind chills around 15 below for over four hours. I was happy to be heading back to civilization.
We ate a quick lunch at the Bayfront Inn, got packed up again and headed to the lake. The sun was getting low, and the light was going to be perfect. This time I layered up and packed extra hand warmers.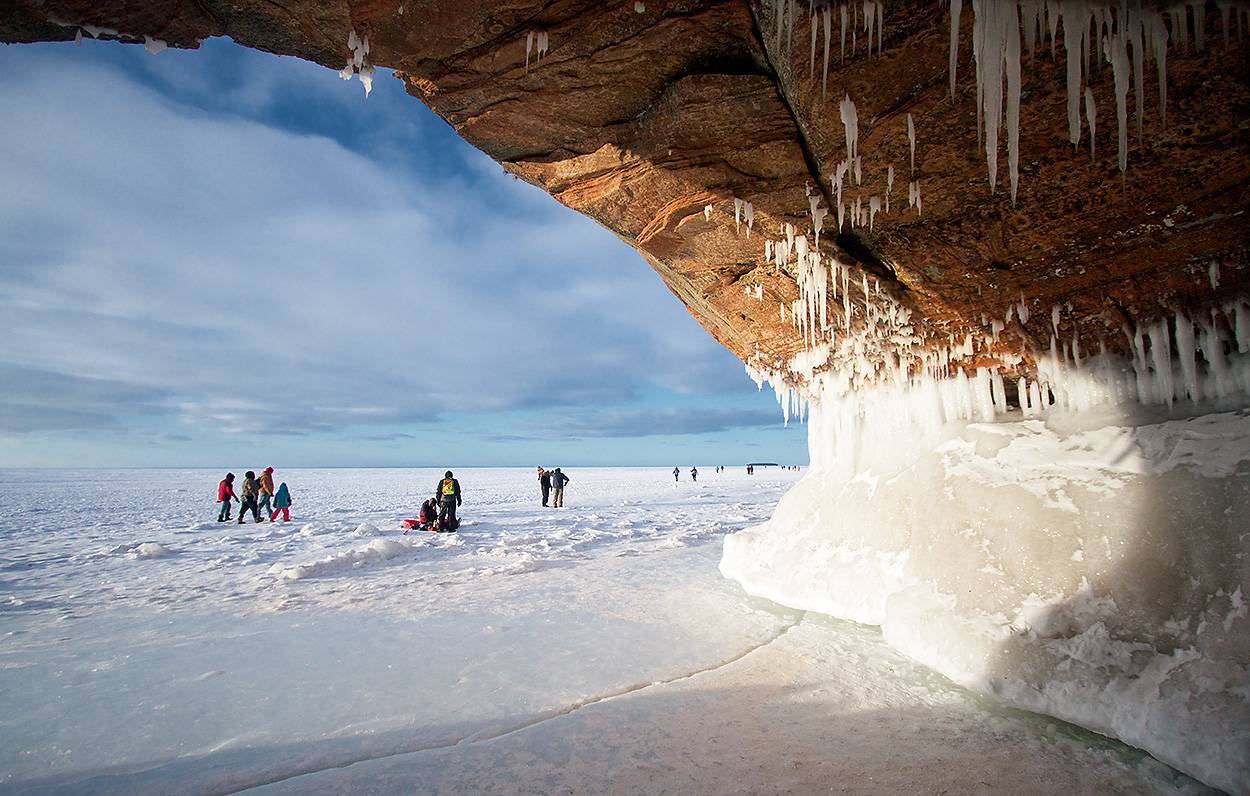 The hike from the parking area to the caves was getting familiar, and it seemed to go faster each time. We were at the caves shooting photos again in no time.
Tonight I just took one camera and lens after realizing that I hadn't shot much of anything with the 70-200. It made walking a breeze, and it further focused my photos. But I was out there to play just as much as to photograph.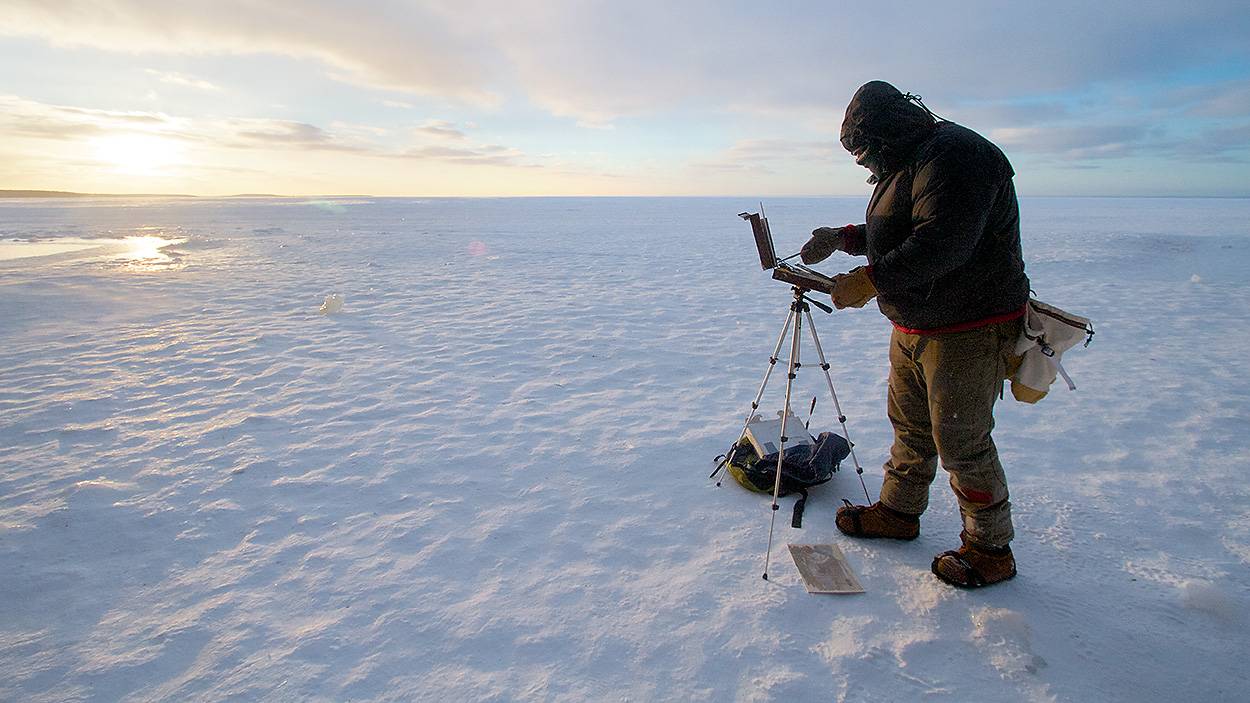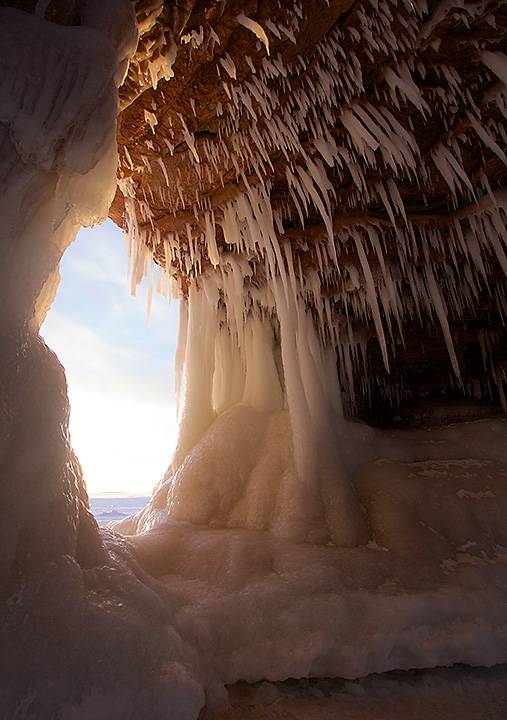 I helped Clay light some shots with a remote flash, and we slowly made our way down the shoreline to the Keyhole. The setting sun was giving us quite a show.
We hiked out to the lake a little bit to get a different perspective on the cliffs. The wind was picking up. A wind chill advisory is in effect tonight with wind chills between 30 and 40 below. This makes the bitter cold Springfield winter seem only slightly less extreme.
Despite the cold air and walking into a headwind, I was comfortable. The three pairs of pants were working like magic, and nothing on me was actually cold. My hands sometimes got a little too warm with all the hand warmers in my pockets, and my head was pleasantly toasty.
Daniel Bredemus from Camp Birchwood once told me that there is no bad weather - only bad clothes.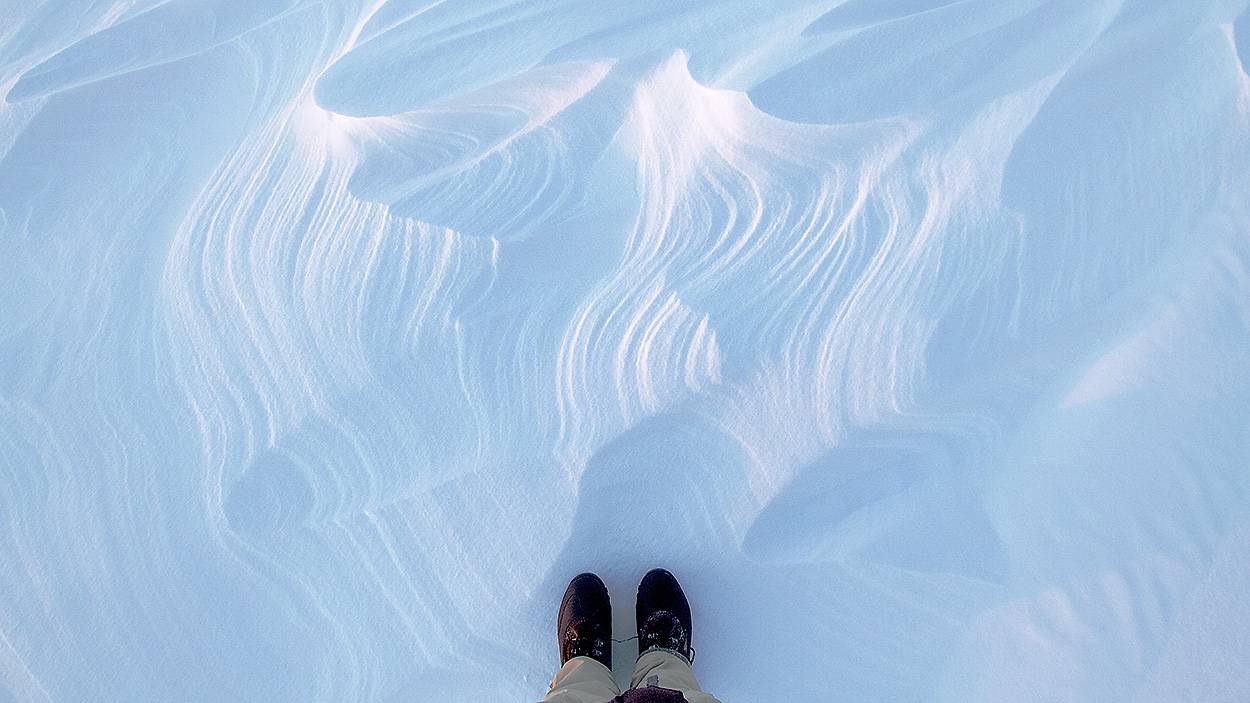 Satisfied with our day of hiking and picture-taking, we headed back to the shore and made our way to the car. I have never spent so much time outside in such low temperatures, and it felt good knowing it could not only be possible, but fun.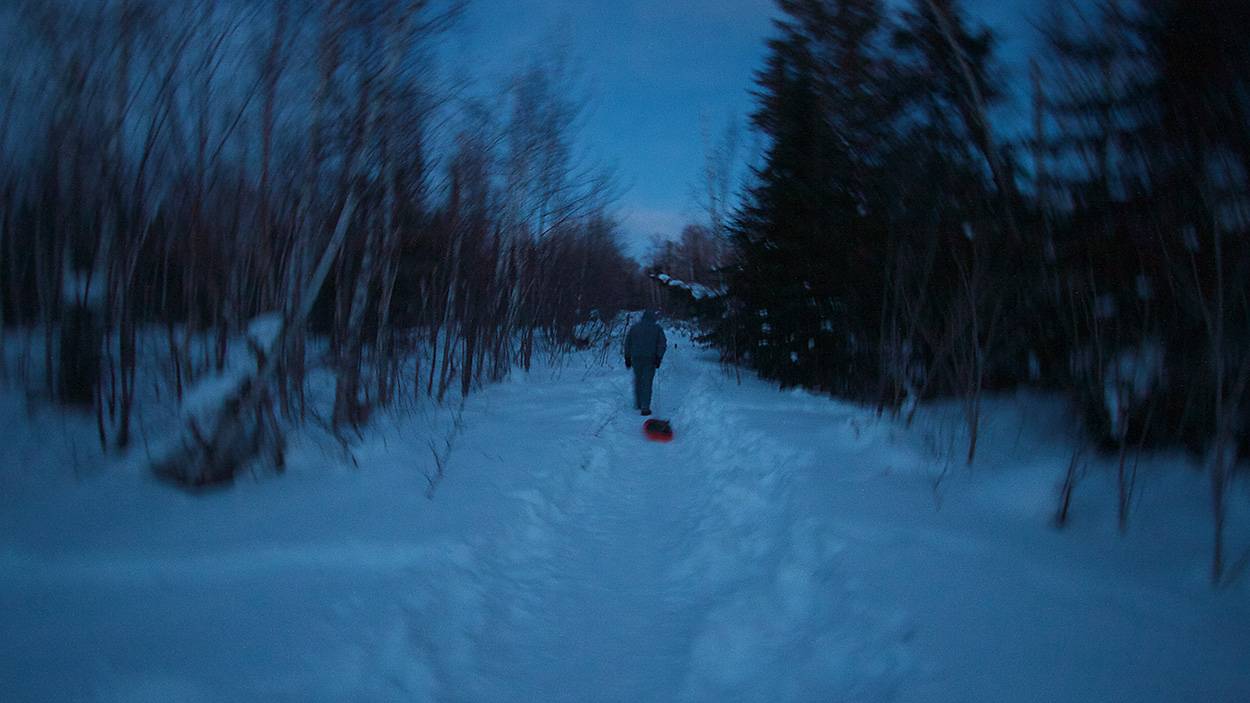 Back in Bayfield, we walked to Maggie's for dinner. It's the only place in town open for dinner on Sunday night, and it was busy. We started with White Russians, and I had one of the best steaks of my life. Clay even got some free cheesecake for his "birthday." It was a great way to cap off an extraordinary day.
Tomorrow we head home, but not before one last trip to the lake. Temps should be low enough to keep most sane people away, and we're thinking of keeping it simple and just taking our iPhones as cameras. Then it's on the road to Springfield, but not before picking up some Wisconsin cheese and beer for friends back home. This has been one heck of a trip.