Dear Mia
We went to Chicago yesterday, just the two of us. You haven't been there since you were too young to remember. I was so excited to see the city through your curious eyes.
We parked at Midway Airport and took the train to the city.
This was your first trip on the subway. You liked to hear "ding-dong, doors closing" at each stop. You noticed that the doors opened on the left, and you wondered when they would open on the right.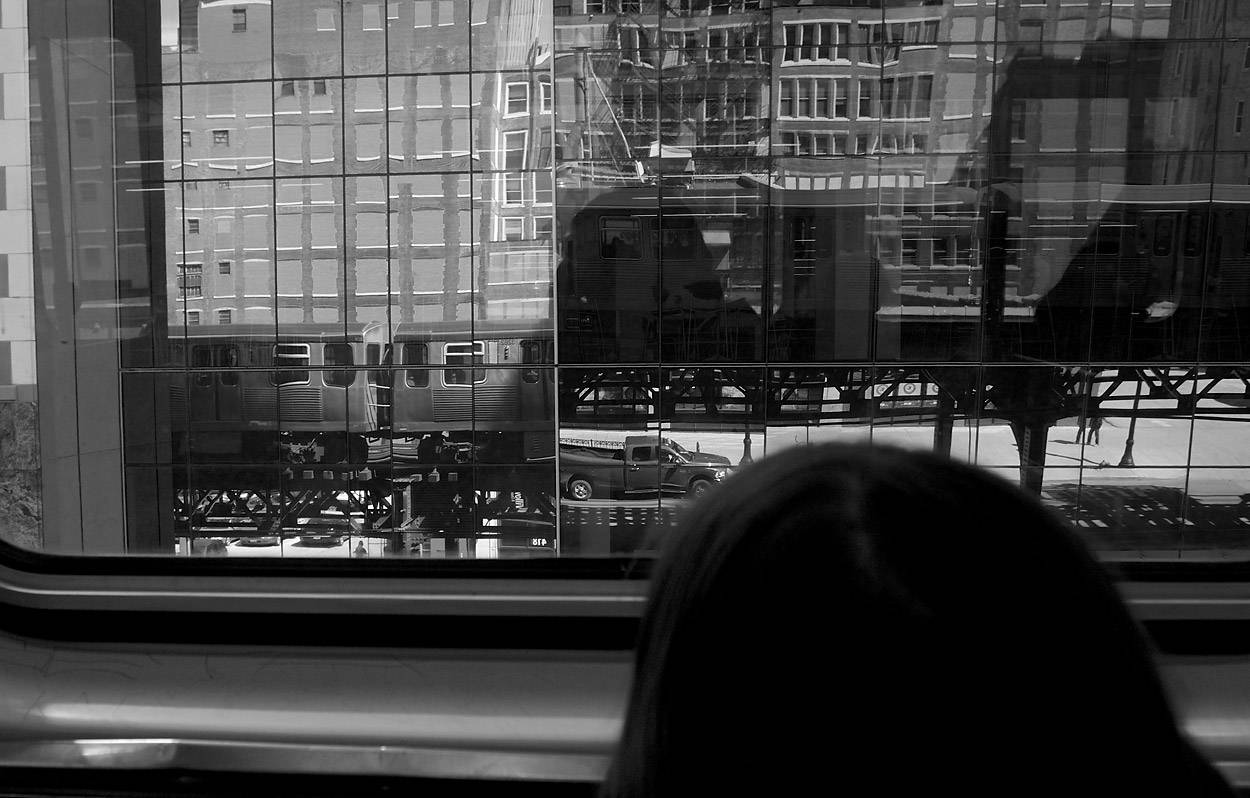 We rode around the Loop — you were amazed by all the buildings. There was so much to take in.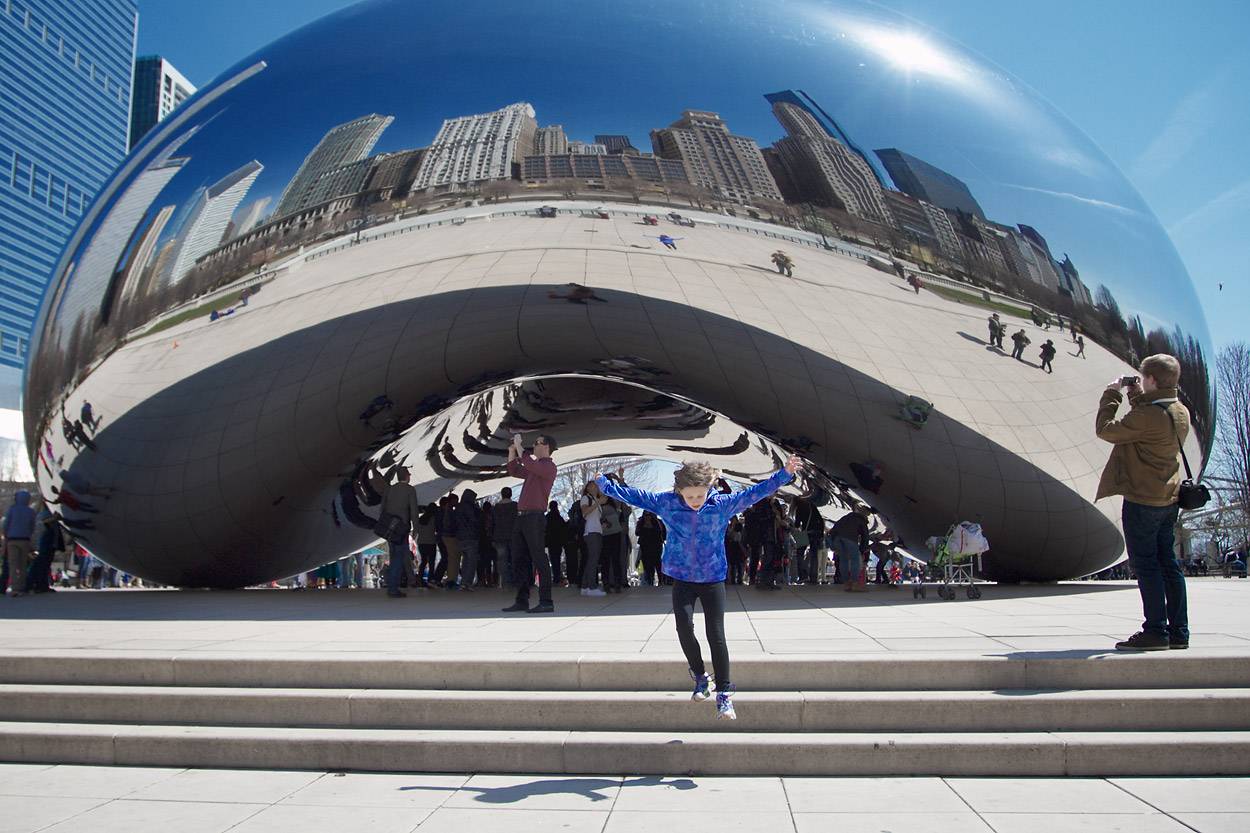 This is how you experience everything, by the way. You don't just casually walk up to things and look around. You climb, run and jump on everything that you can. I've come to understand that this is how you communicate with the world around you, and it's beautiful. Your energy is contagious.
More than anything, you were excited to go to the Disney store on Michigan Avenue. So we walked there. You wanted to buy all kinds of things from the movie "Frozen," but we were both disappointed that they didn't have any "Frozen" merchandise. So we carried on.
We went in the Water Tower Mall, and I purposefully chose an entrance far from the American Girl store. I didn't want you to see it and get disappointed (because I couldn't even afford to walk in there). But you saw it anyway, and you ran. It was the only time you ran away from me.
We spent a lot of time there. You never begged or whined, even though you knew I couldn't buy a doll. I said maybe for Christmas, hoping that by then you would forget. I was fundamentally opposed to the blatant materialistic nature of that store.
But as you went from floor to floor, doll to doll, my heart melted. You have always loved dolls. You call them "friends." So despite every parental and financial instinct, I bought you your first American Girl doll.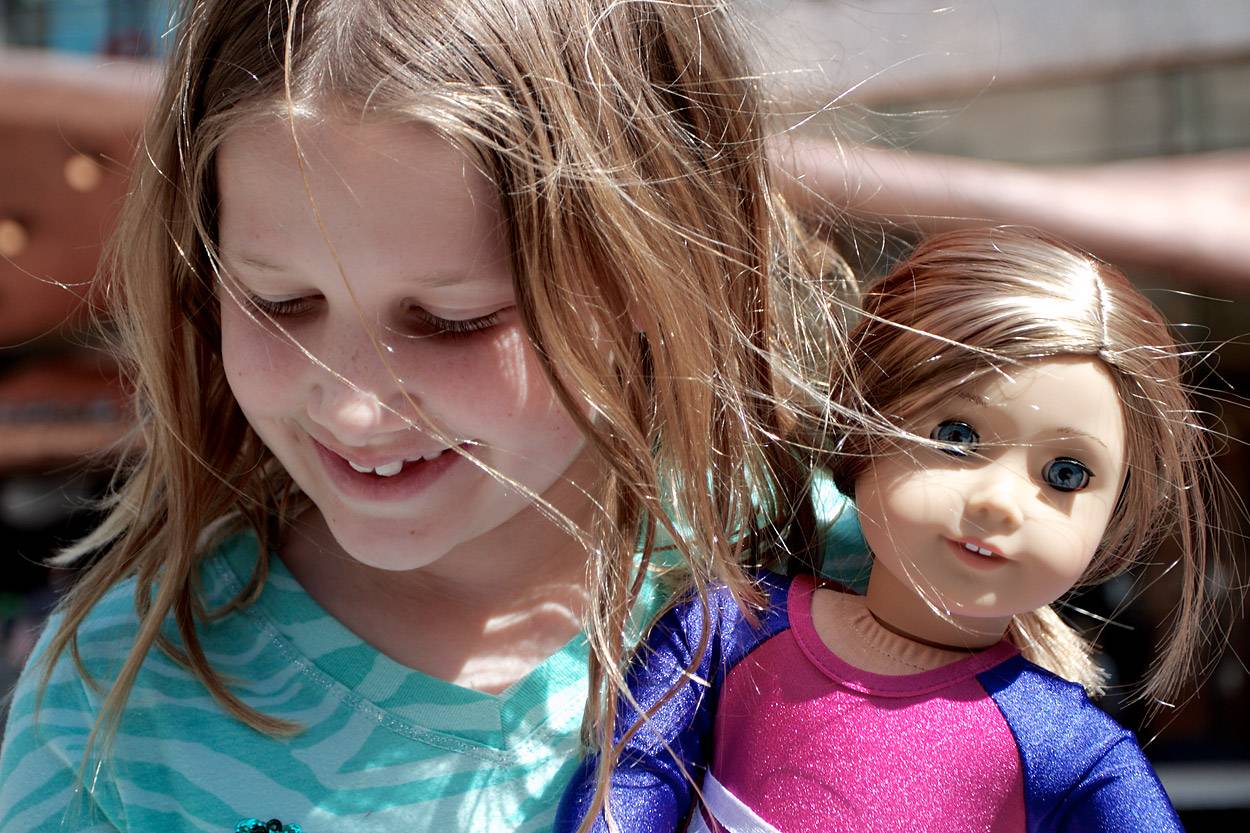 You loved her instantly. You said you always wanted a sister, so she was going to be your sister. Your sister Mia.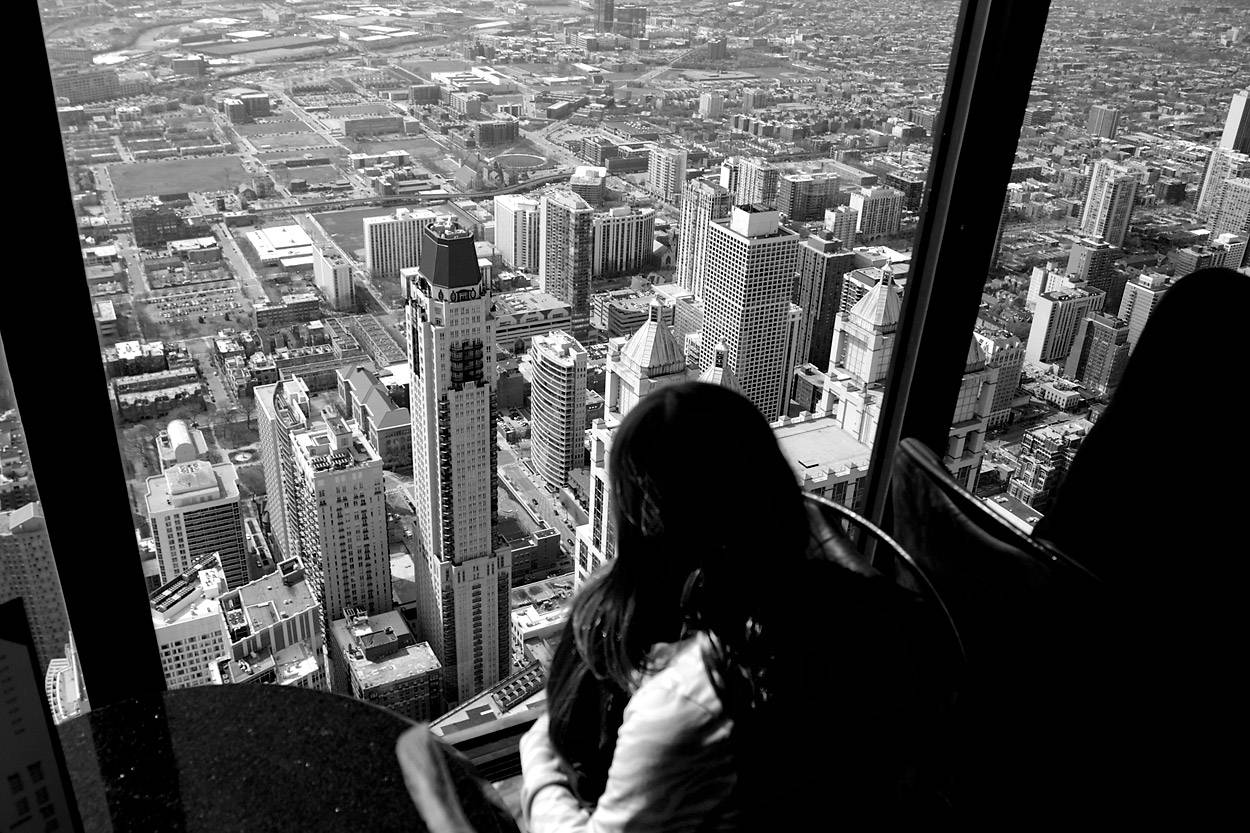 I took the two of you to the top of the Hancock Tower for Pepsis. The view was amazing, but you spent most of the time looking at Mia, and I spent most of it watching you.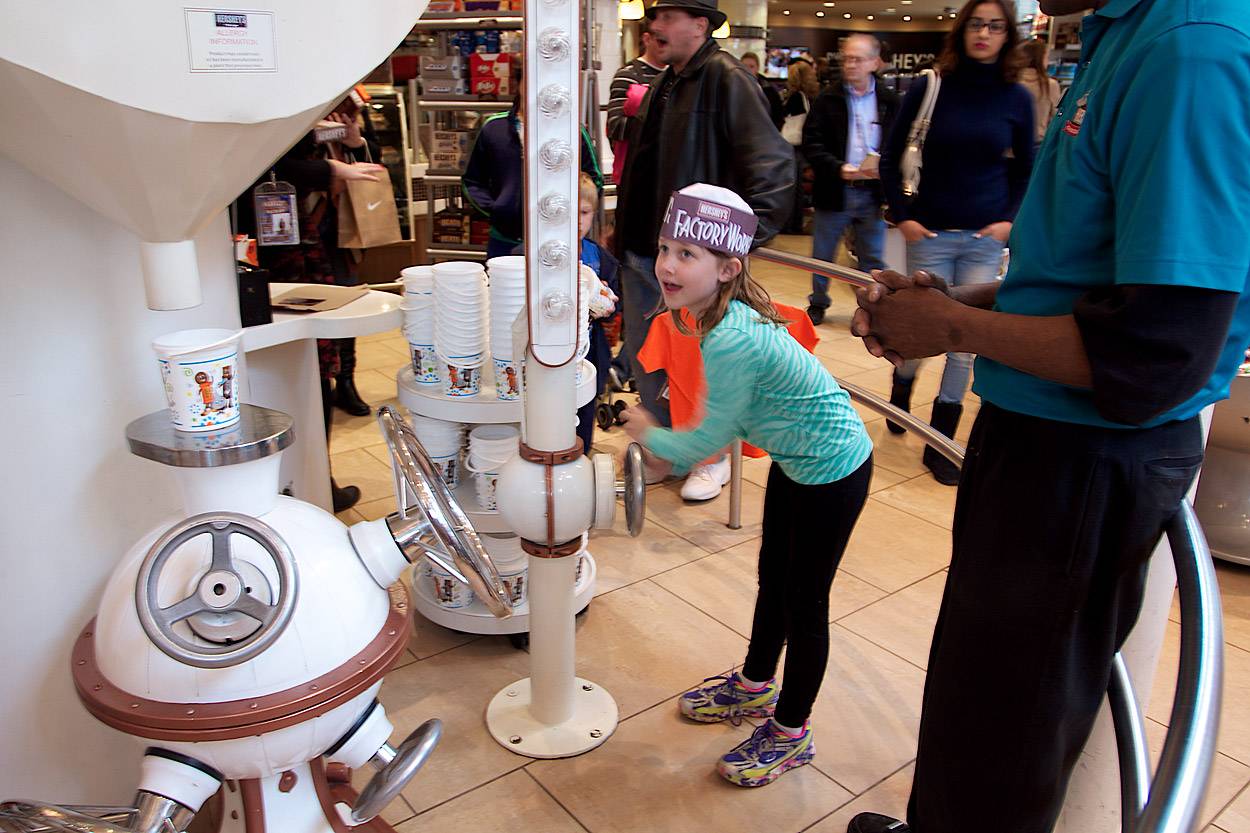 Then we went to the Hershey's store, because, well, HELLO. It's you and me. And there are not two people that love candy more. We had a good time.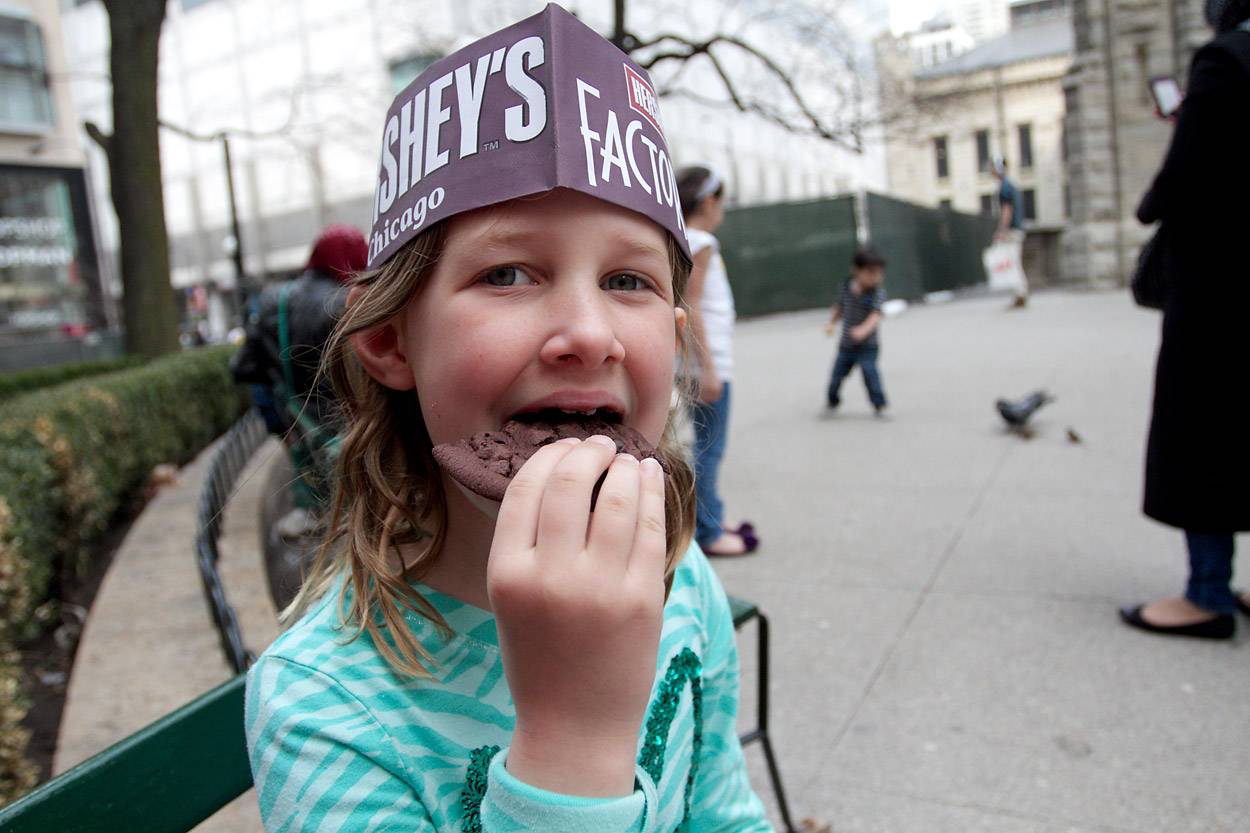 We bought cookies, then sat down and enjoyed them. You liked watching the pigeons.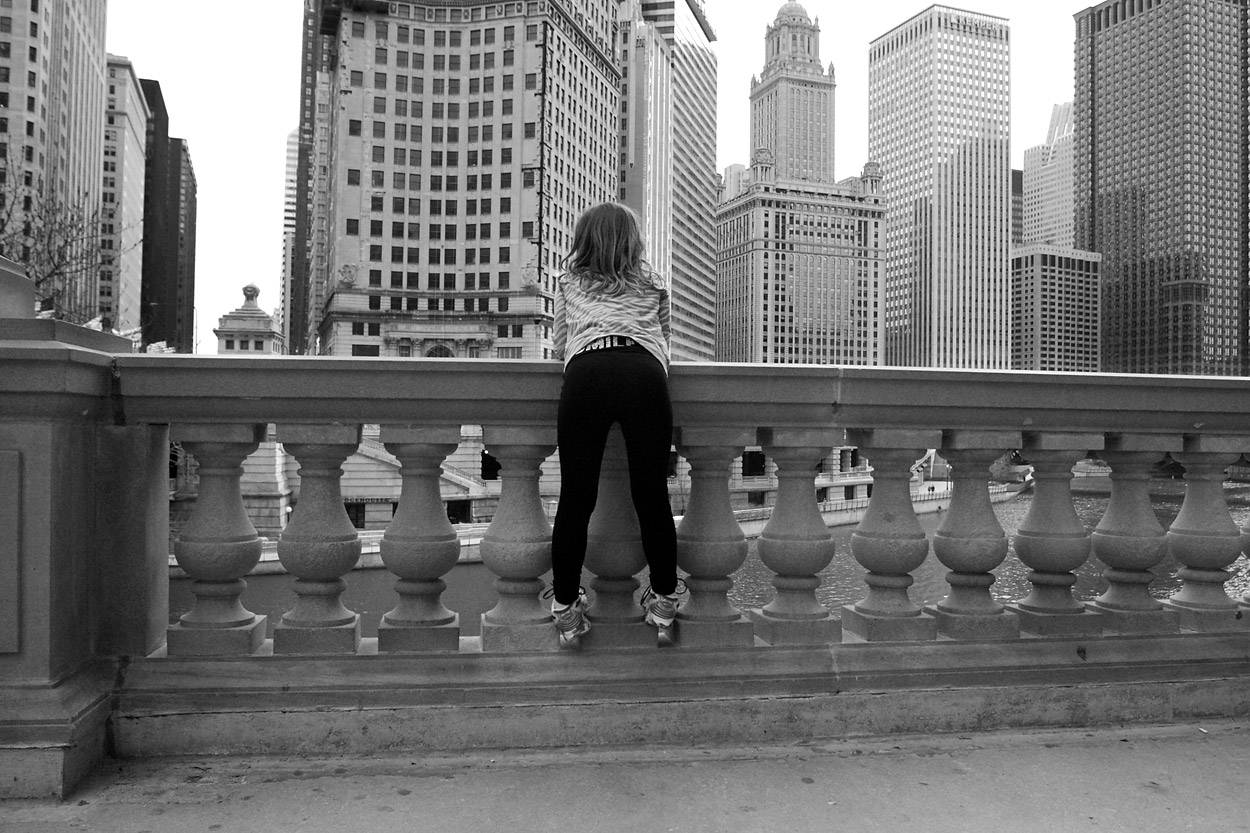 We walked down Michigan Avenue to the river, where we stopped for a long time to just look at things. Several couples asked me to take their picture. You told them all I took good pictures. That melted my heart.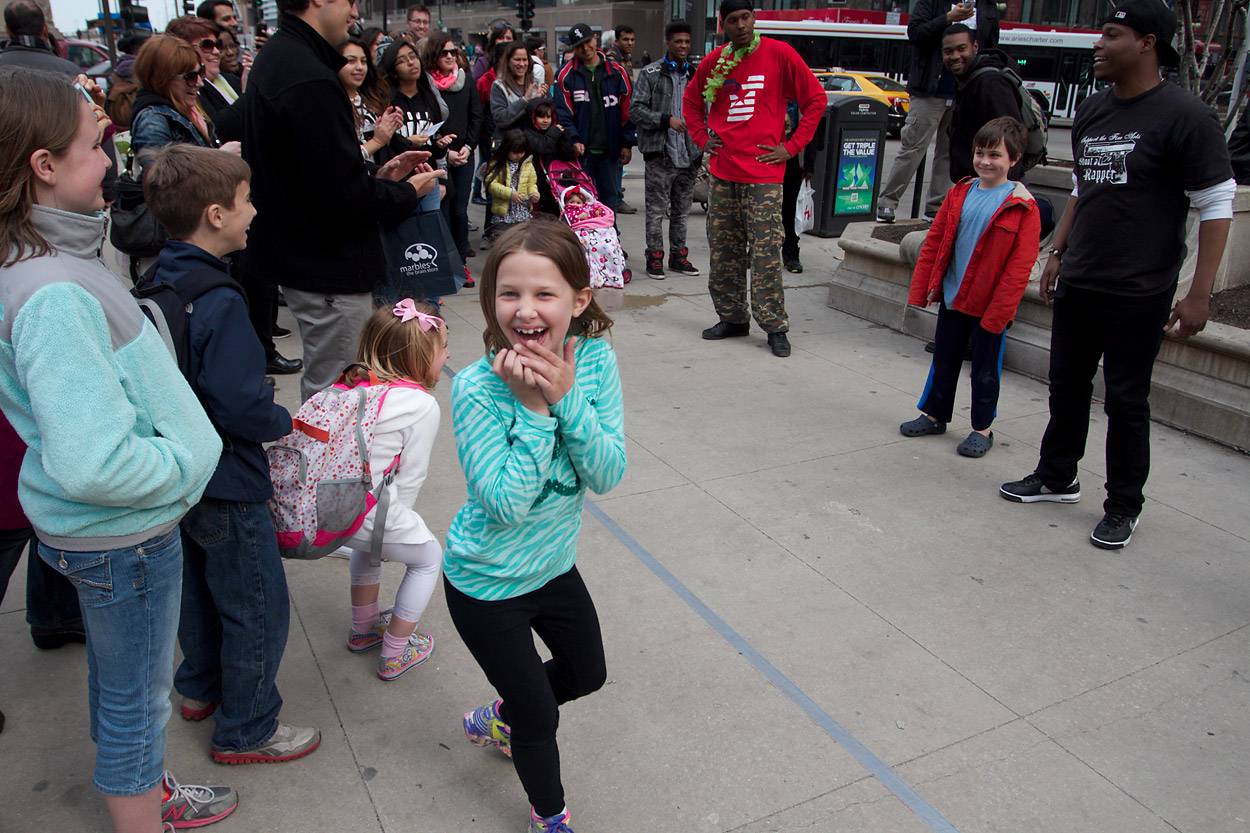 We stopped to watch a street performance, which you really enjoyed.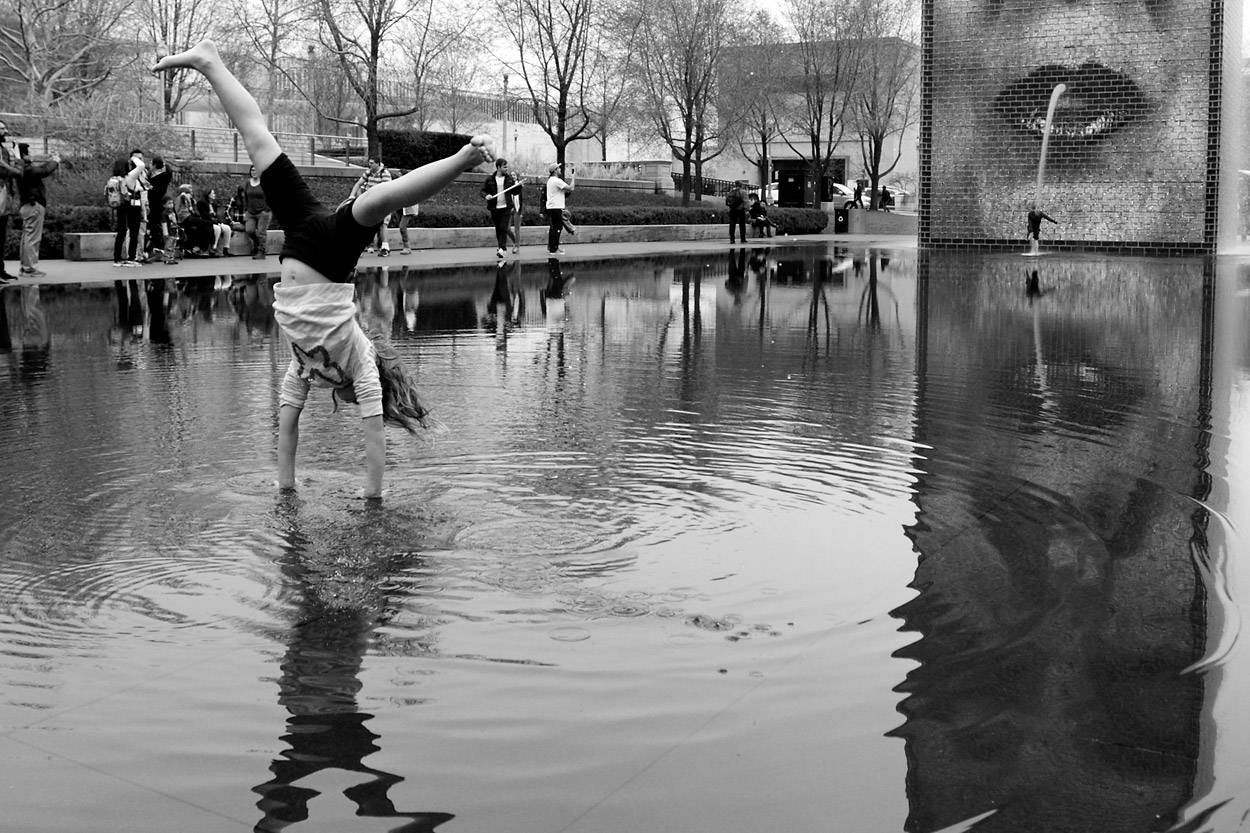 Then we found the water. You love water, and we both knew what was going to happen, despite not having dry clothes, and despite it being quite chilly. You got in, then I got in, and we had a blast. I had to leave all of our stuff unattended, including your new American Girl doll. You never once seemed concerned that someone would walk away with her. I love your innocence.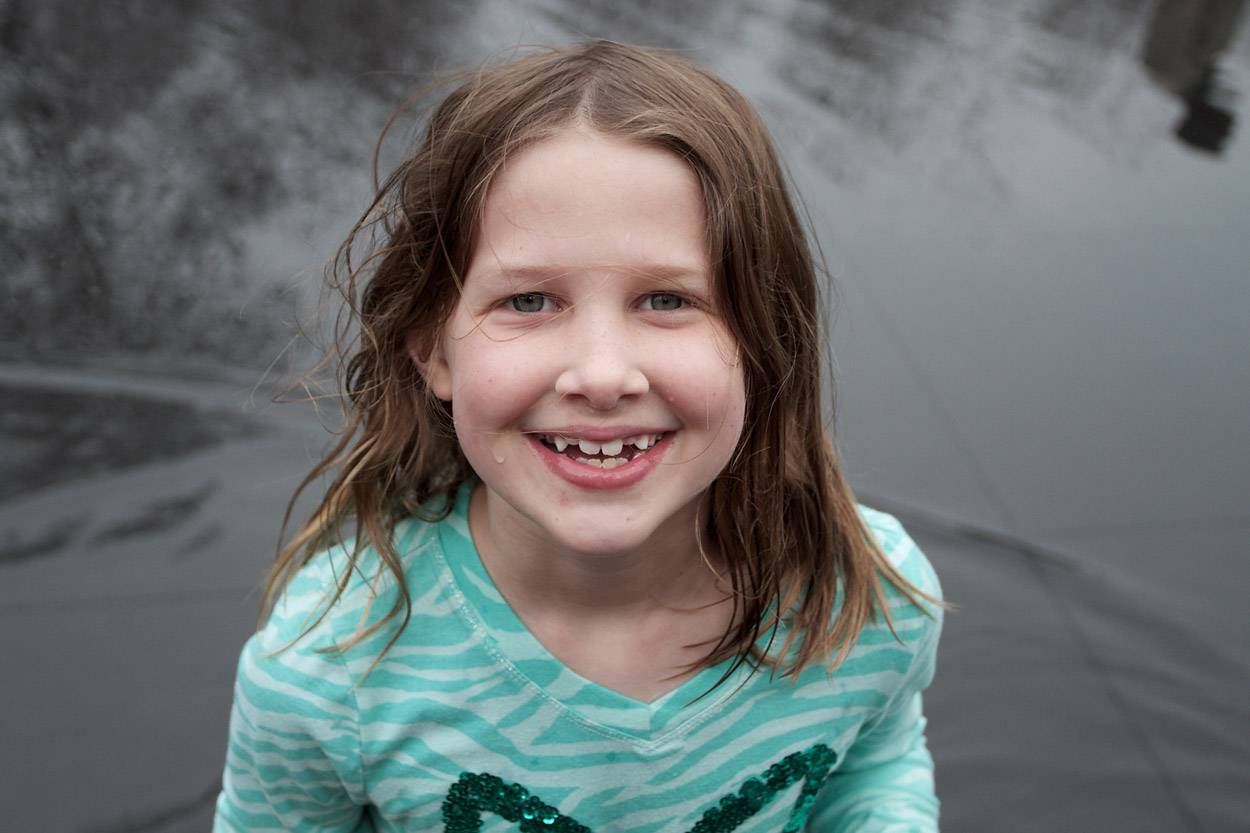 What does the world look like through your eyes? I often wonder what it's like to be you. What I wouldn't give to spend a minute inside that busy head of yours.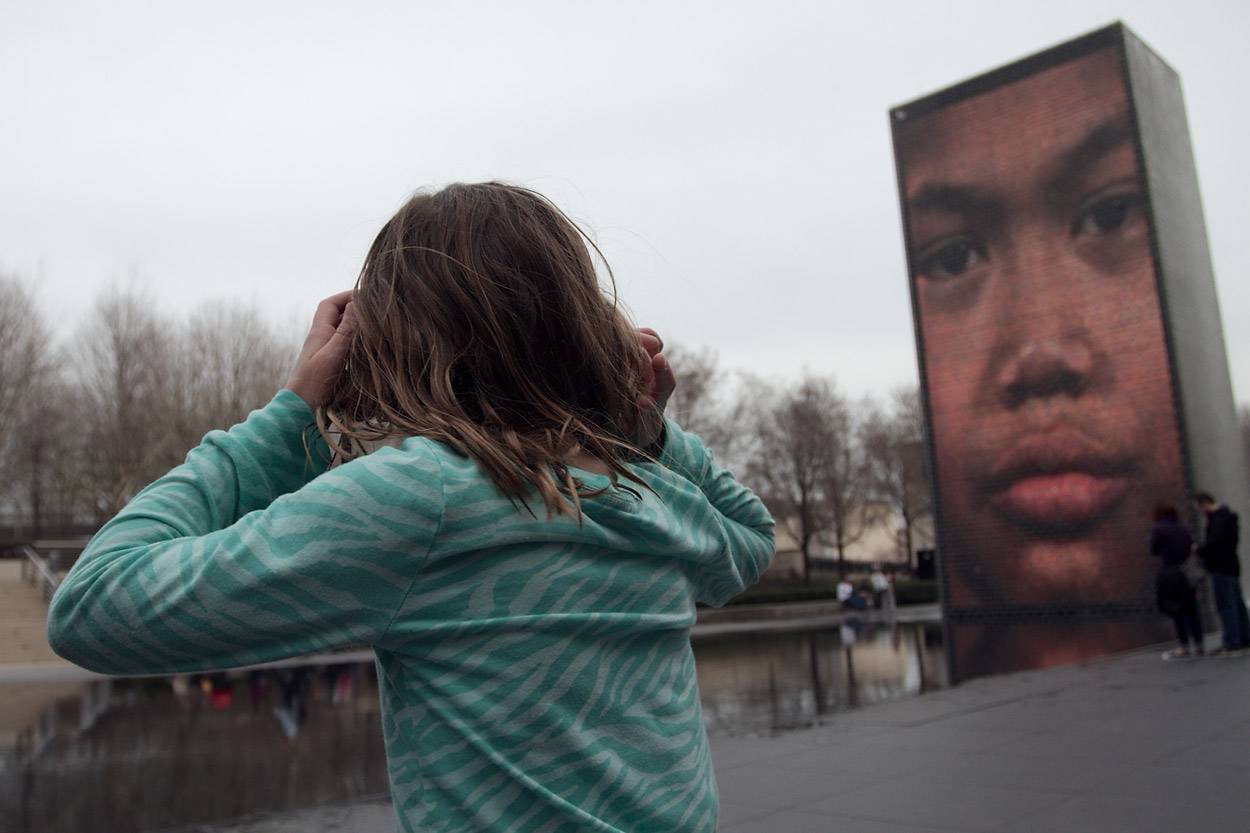 You love without fear. You play without insecurity. Everything is a toy. Everyone is good.
The world is your playground.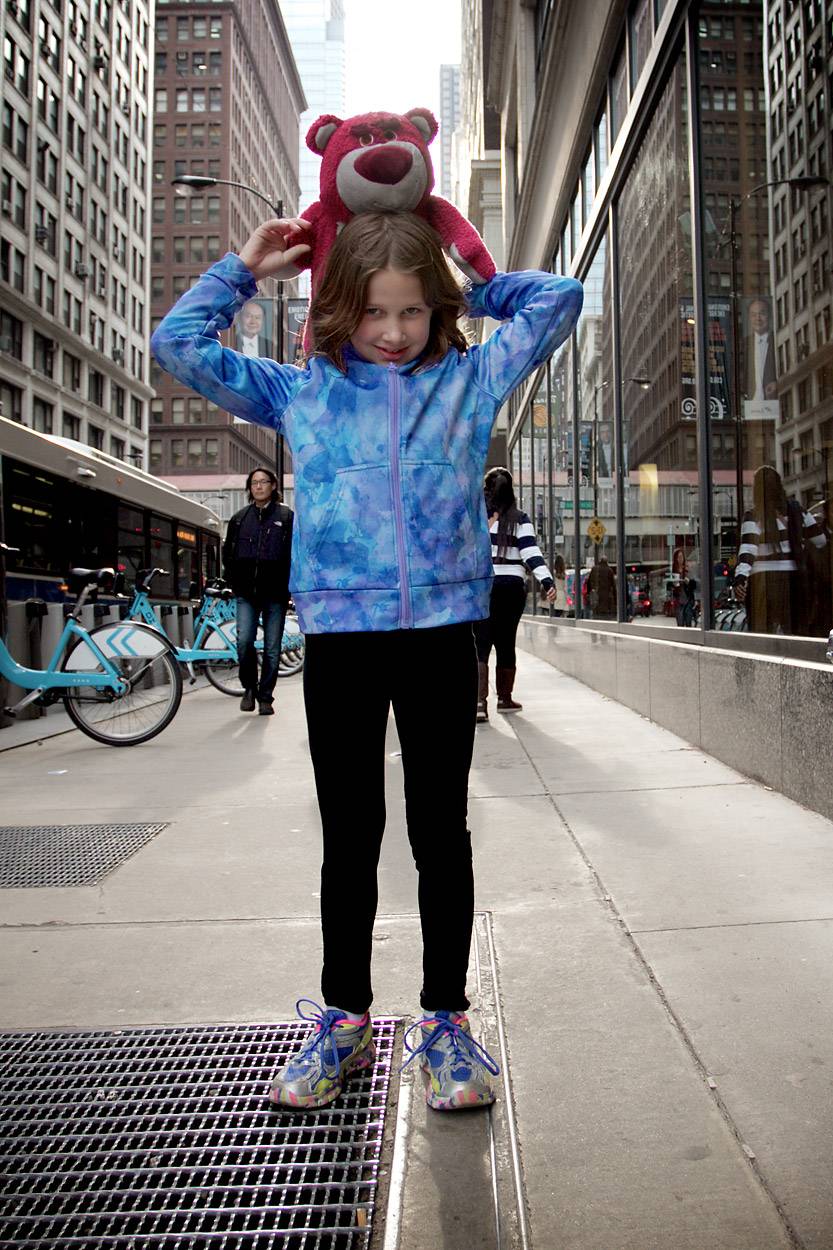 We walked and walked and walked. I was nervous when you got out of my reach, which was often. I carried all the bags, which bumped people as we went and had handles that cut into my hands. My shoulders burned. My camera grew uncomfortably heavy.
But as you danced through the streets, with your big eyes and carefree smile, you carried me.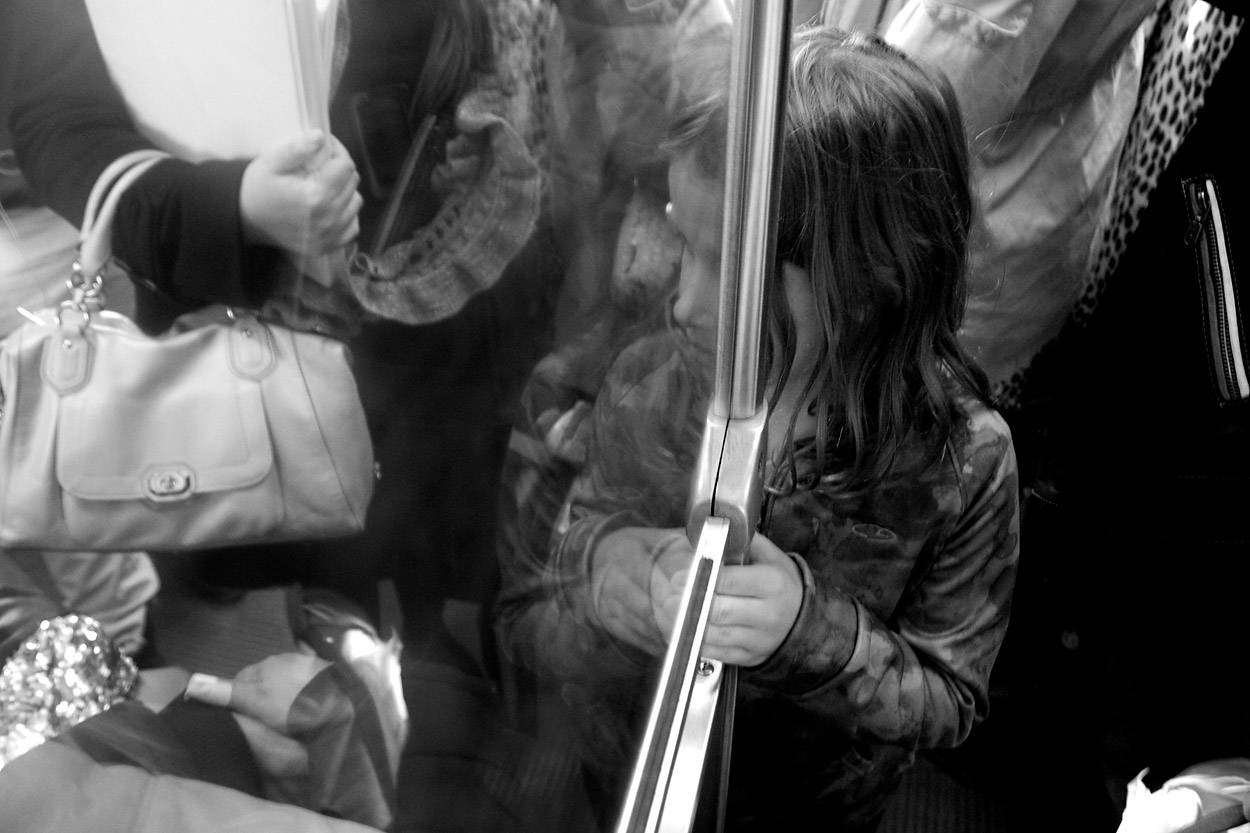 We saw so many new things today. Your world got so much bigger. And as you get older and your world gets even larger, I hope you approach it with all the excitement and wonder that you brought to Chicago. Because as you taught me, you don't have to see things for how they are. You make them whatever you want them to be.
love,
Daddy