The Coffee Table
I've finally finished a project I started last year: a coffee table of my own design, made from scratch out of local wood that I harvested myself using a table saw.
This all started last year when I made a dozen craft beer carriers out of wood that were given as bridal party gifts. After the wedding, I was looking for an excuse to make something else, so I picked up a small, unassuming log in the backyard and cut it in half lengthwise using the saw. I was instantly hooked.
It should be noted that this is not only dangerous, but it's very inefficient. A band saw is a much better tool for milling wood. Its blade is much thinner and can cut much thicker logs. But all I had was a table saw, so it's what I used.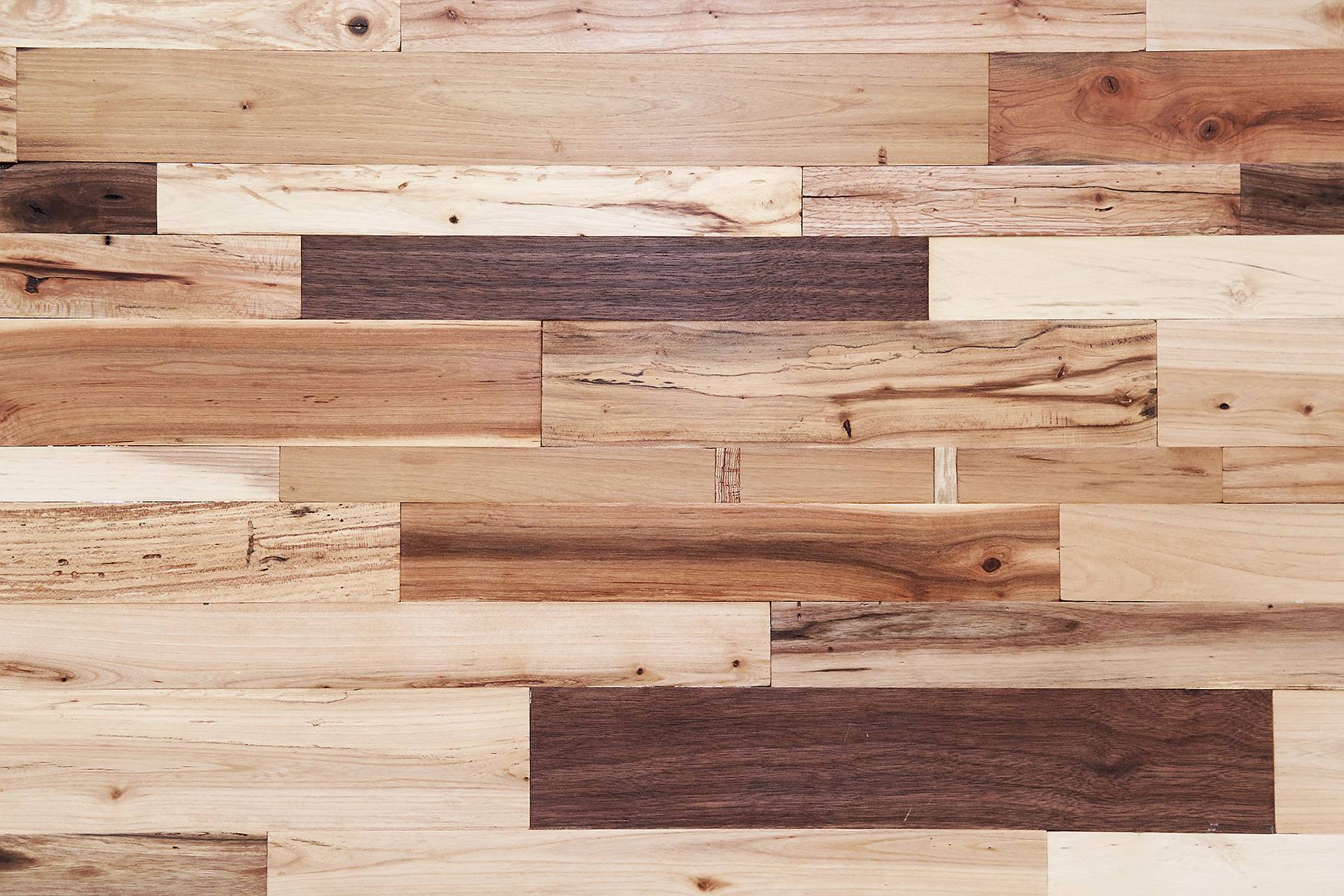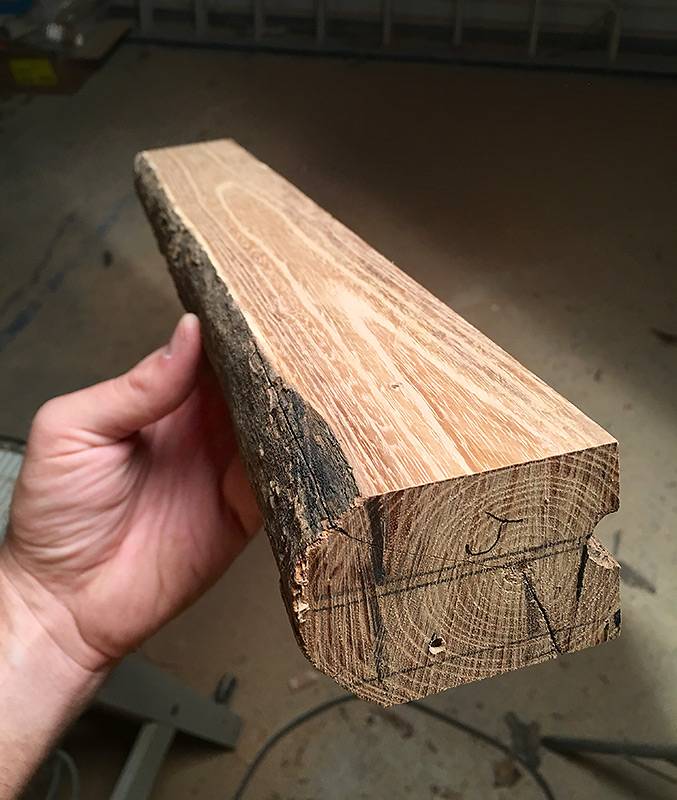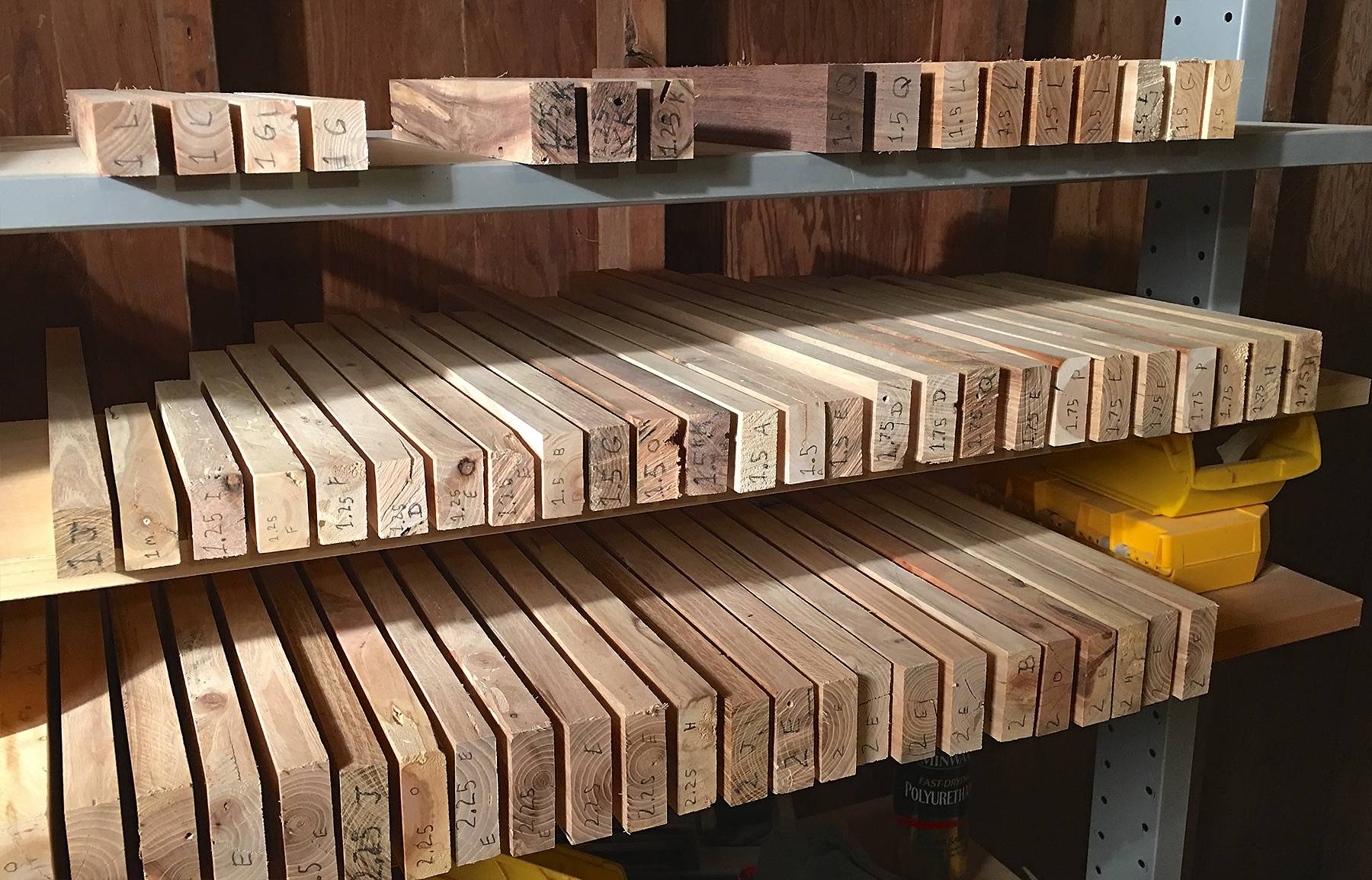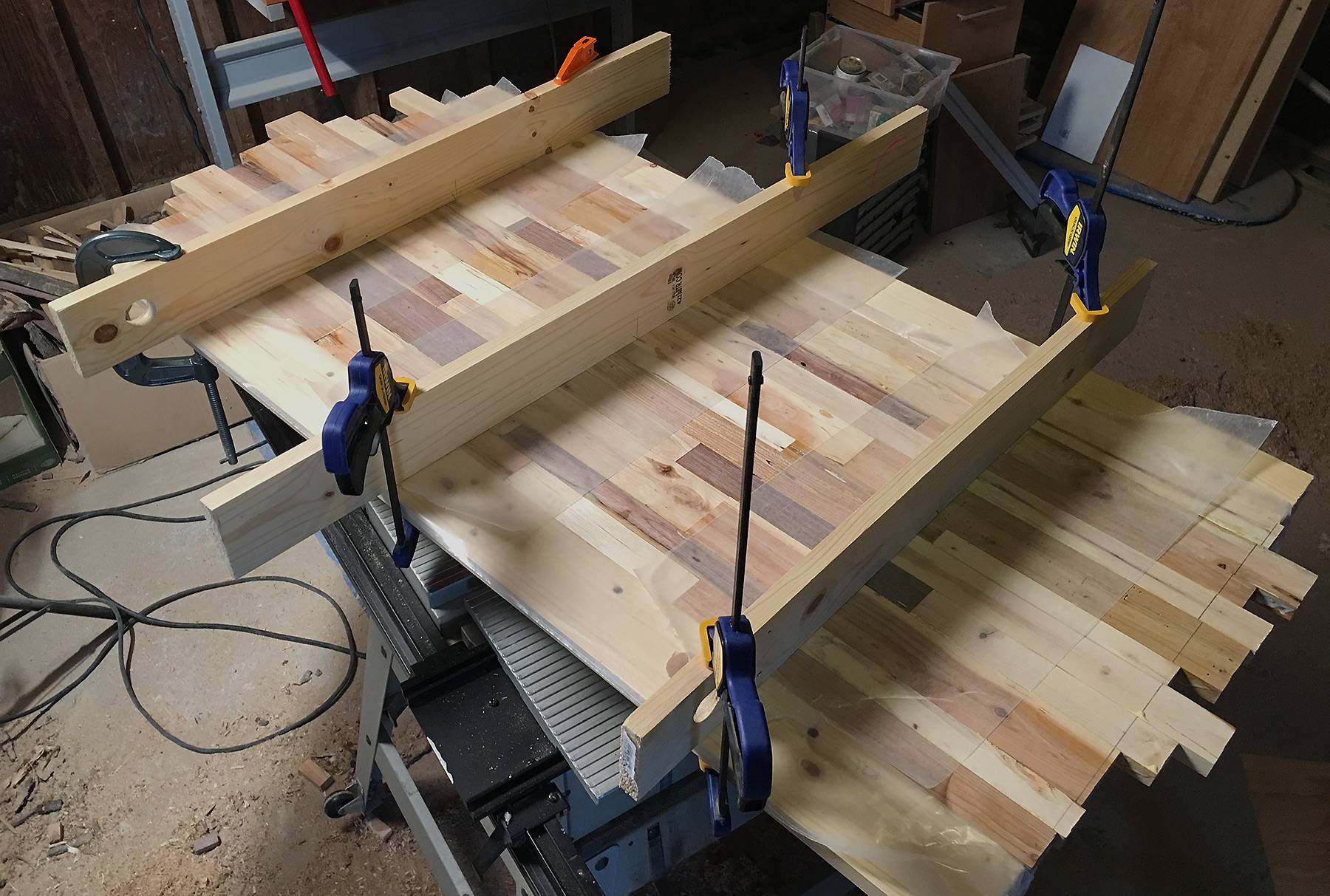 One thing led to the next, and pretty soon I was grabbing any log I could find and running it through the table saw. You never know what you'd find on the inside. Sometimes I found live worms, though unfortunately for them, the blade found them first. Some logs were light, dark, hard, soft. Some smelled amazing.
I developed a (somewhat) reliable and (not very) safe method for cutting the logs. I had to start with logs no thicker than about 4 1/2 inches in diameter. Then I would screw a straight board (about 3/4" x 3 1/2") to the log. This gave me an even surface to run along the fence. Once I cut one side of the log, I would put that flat side down on a table and connect the board at a right angle to that cut and run the wood again. This second cut was usually the best, and from it I could square up cuts on each other side until I had (somewhat) square lumber.
It was a tedious process, and it took weeks to cut all the pieces I needed for the table. That gave the freshly cut lumber time to dry, which I imagine was a good thing. There's an art to drying wood, but I have no idea what you're supposed to do.
Another challenge was acquiring lumber from various places around Springfield that held some significance to me. I didn't cut any living trees, and I tried to get permission whenever possible. Sometimes I would just go on wood-collecting ninja missions early in the morning.
I really wanted a piece from Lincoln's home, but seeing how that is probably a felony of some sort, I just picked up a small twig about as thick as my pinky. I routed a channel on another piece of wood and inlaid it on there (I did the same with a piece of bark from U2's Joshua Tree).
I considered using metal hairpin legs, but I ultimately liked the idea of everything coming from home-milled wood. So I found four diverse pieces of wood, which I tapered with the table saw for legs. It's a miracle I didn't lose any fingers during this project.
To complete the underside of the table, I needed to make four rails that would connect and hold the legs in place. These rails — the two long ones in particular — ended up being quite challenging. The longest piece of wood I could manage on the table saw was about 16 inches in length. The rails needed to be over twice that. But I couldn't just butt two pieces together and glue the ends; the joint needed to be strong.
What I ended up doing is constructing each rail out of three thinner pieces glued together with staggered joints. This method let me build to any length, and it also helped keep the piece straight and strong. It also looked pretty cool and matched the tabletop.
After spending countless hours in the garage over the course of three months, the table is finally complete. I finished the wood with Minwax satin polyurethane. It's not bad. It added a bit of an amber tone to the wood, but it's ok. And the table is surprisingly strong. I'm curious to see how it will hold up over time. Can't wait to get back out there and make something else.