Urban sledding
Last Sunday, the kids and I set out to find some good sledding spots downtown. We weren't quite sure what we'd find, but we had lots of energy, warm weather (relatively speaking) and plenty of sleds.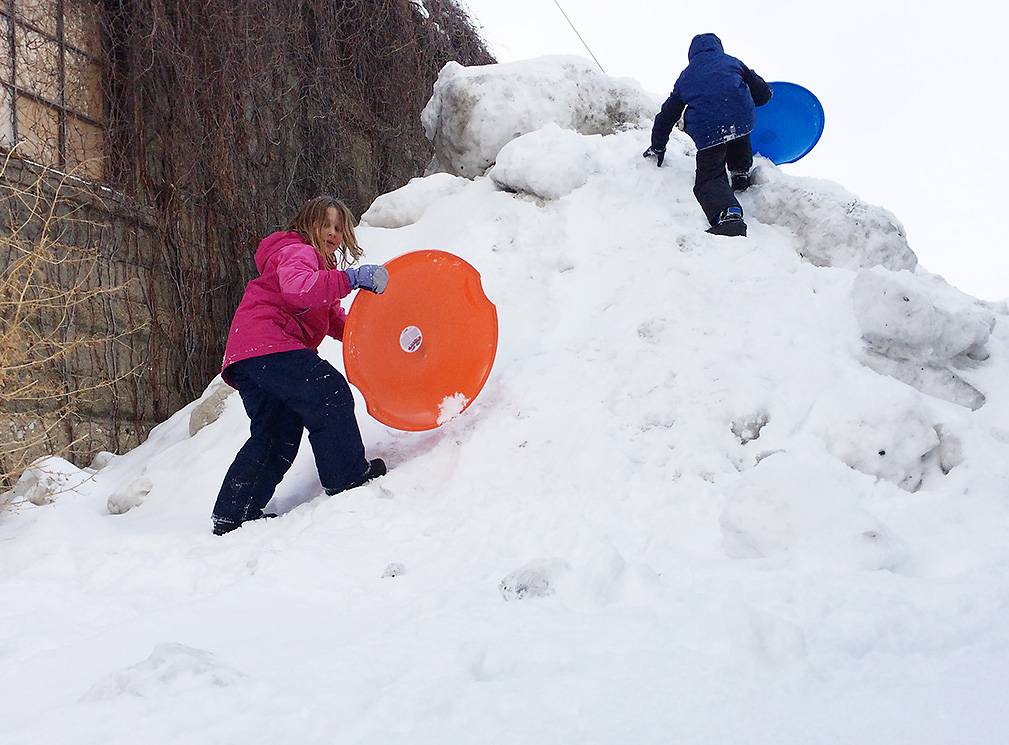 After climbing and sledding down some miscellaneous snow piles in alleys and vacant parking lots, we headed to the parking garage at 4th and Washington. I used to do photo shoots on the top level, and I thought it was unlikely that they would plow all the way up there.
The kids and I hiked up the six floors to the top, where we found lots of untouched powder. It was an oasis in the heart of downtown, and we had it all to ourselves. We dug through the drifts to make a sledding path and took turns sledding down the ramp. I wasn't planning to shoot a video, but it was too picturesque to pass it up. Thankfully I had the trusty iPhone - not always the best camera, but usually the only one I have with me. It came through like a champ.